Best free Linux firewalls of 2019: go beyond Iptables for desktops and servers
Submitted by Roy Schestowitz on Sunday 22nd of September 2019 08:19:14 PM
Filed under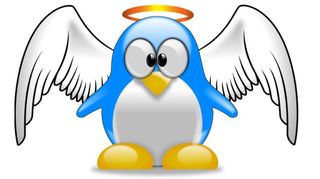 Linux distros will often come with at least a basic firewall bundled with it. Often this won't be active by default so will need to be activated.
Additionally this will likely be the standard Iptables supplied, even though less experienced users may struggle with it. UFW - Uncomplicated Firewall is also bundled with some distros, and aims to make the process simpler.
However, there are distros and applications out there that can cater for the more advanced user and the less experienced one, making it easier to setup and configure a firewall that works for your needs.
Some, like ClearOS build it directly into the operating system as part of its security focus, but most other options would be applications that aim to block rogue IPs, monitor ports, and prevent otherwise prevent bad packets from interfering with your machine.
For most home users there are few actual settings that need to be customized, so simple apps can be popular, but for those looking to manage their machine as a server, additional controls and advanced command options will tend to be the more welcome.
»
Printer-friendly version

1098 reads

PDF version
More in Tux Machines
Tired of Windows and Mac OS? Switch to Elementary OS!

Elementary OS is one of the most beautiful and clean-looking operating systems available for use in computers. It is fast, open and privacy-oriented. Elementary has its characteristic design philosophy and made aesthetic use of colours. Over the years, this free-to-use operating system has collected heavy praise by reviewers around the world – making it a strong replacement option for both Windows and Mac users. The initial development of ElementaryOS started with building themes and applications for Ubuntu, which later inspired the developers to transform it into a full-fledged Linux distribution. The first release of the operating system was on 31 March 2011, and so far, it has been through continuous bugfix and major feature updates. The Elementary OS took shape with the concept of making Linux easier for non-technical users. Instead of terminal-based codes, elementary provides a graphical user interface and settings menus to allow users to perform almost all day-to-day tasks without writing any code.

Django 3.0 beta 1 released

Django 3.0 beta 1 is now available. It represents the second stage in the 3.0 release cycle and is an opportunity for you to try out the changes coming in Django 3.0. Django 3.0 has a raft of new features which you can read about in the in-development 3.0 release notes. Only bugs in new features and regressions from earlier versions of Django will be fixed between now and 3.0 final (also, translations will be updated following the "string freeze" when the release candidate is issued). The current release schedule calls for a release candidate in a month from now with the final release to follow about two weeks after that around December 2. Early and often testing from the community will help minimize the number of bugs in the release. Updates on the release schedule schedule are available on the django-developers mailing list.

Android Leftovers

SUSE: Highlights of OpenSUSE Asia Summit, Maintaining Enterprise Linux Kernels and More

The openSUSE.Asia Summit is one of the big events for the openSUSE community (i.e. both contributors and users) in Asia. Those who normally communicate online can meet from all over the world, talk in person and have fun. Members of the community share their current knowledge, experience and learn FLOSS technologies around openSUSE. The openSUSE.Asia Summit 2019 took place from October 5 to October 6, 2019 at the Information Technology Department, Faculty of Engineering, Udayana University, Bali.

Forking the Linux kernel and using it as the basis of an Enterprise product is a challenging task. The pace of development in the upstream Linux kernel makes it hard to keep up with all the fixes that need to be backported. This article describes the process we use at SUSE to find and backport potentially required upstream fixes to our kernels. [...] Every fix that is reported will be evaluated by a developer and either backported to the kernel branches that need it or blacklisted, so that the fix is no longer considered. But who is the best person (or group) to report a fix to? The answer is easy if the fix is for a patch that was backported by someone within SUSE as part of a service pack development cycle. In that case the person who backported the patch is tasked with reviewing the associated fix. The same happens with upstream fixes that are authored or committed by a SUSE employee. Assigning fixes for patches that are part of the base-kernel is a bit more complicated. To that end we have introduced a maintainer model with an internal list of experts for most parts of the Linux kernel. The approach is similar to the MAINTAINERS file in the upstream Linux kernel, but the file at SUSE is simpler. It only contains a list of people and several path-specs per entry. Each potential fix for the base-kernel is matched against the path-specs in the maintainers list and assigned to the best matching entry. The fix is reported to the developers listed in the matching entry. But not all fixes could be assigned that way because the SUSE maintainers list does not cover the whole kernel source tree. For the remaining fixes a heuristic is used. It is based on which source code files in the kernel source tree are touched by the backports of each developer. This is matched against the file(s) a fix touches.

Linux as an operating system platform as well as other Open Source technologies as core elements are used in SAP infrastructures. This is applicable for Cloud as well as on-premises deployment. Thus, they are equipped for the Hybrid Multicloud age. Open Source arrived in the SAP world a long time ago. The Walldorf-based software company contributed to this development when it made the decision to only use the Linux operating system platform along with SAP Hana and Hana-based application solutions such as S/4. And the trend towards Linux with NetWeaver-based infrastructures with AnyDB has already provided the impetus for the deep penetration of Linux. The Hana figures quoted by SAP recently (during this year's Sapphire conference) speak to this significance. The company now has 50,000 Hana licenses. In addition to Linux, other Open Source solutions are used in SAP environments in conjunction with Data Science and the use of Kubernetes. Kubernetes is used for the orchestration of containers as part of SAP Data Hub environments.