Peter Bengtsson: How much faster is Redis at storing a blob of JSON compared to PostgreSQL?
Submitted by Roy Schestowitz on Sunday 29th of September 2019 02:21:28 AM
Filed under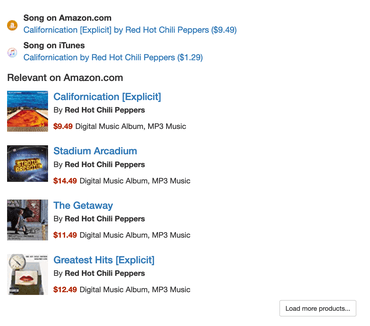 First of all, I'm still a PostgreSQL fan-boy and have no intention of ceasing that. These times are made up of much more than just the individual databases. For example, the PostgreSQL speeds depend on the Django ORM code that makes the SQL and sends the query and then turns it into the model instance. I don't know what the proportions are between that and the actual bytes-from-PG's-disk times. But I'm not sure I care either. The tooling around the database is inevitable mostly and it's what matters to users.
Both Redis and PostgreSQL are persistent and survive server restarts and crashes etc. And you get so many more "batch related" features with PostgreSQL if you need them, such as being able to get a list of the last 10 rows added for some post-processing batch job.
I'm currently using Django's cache framework, with Redis as its backend, and it's a cache framework. It's not meant to be a persistent database. I like the idea that if I really have to I can just flush the cache and although detrimental to performance (temporarily) it shouldn't be a disaster. So I think what I'll do is store these JSON blobs in both databases. Yes, it means roughly 6GB of SSD storage but it also potentially means loading a LOT more into RAM on my limited server. That extra RAM usage pretty much sums of this whole blog post; of course it's faster if you can rely on RAM instead of disk. Now I just need to figure out how RAM I can afford myself for this piece and whether it's worth it.
»
Printer-friendly version

1967 reads

PDF version
More in Tux Machines
Thermostats, Locks and Extension Add-ons – WebThings Gateway 0.10

Happy Things Thursday! Today we are releasing WebThings Gateway 0.10. If you have a gateway using our Raspberry Pi builds then it should already have automatically updated itself. This new release comes with support for thermostats and smart locks, as well as an updated add-ons system including extension add-ons, which enable developers to extend the gateway user interface. We've also added localisation settings so that you can choose your country, language, time zone and unit preferences. From today you'll be able to use the gateway in American English or Italian, but we're already receiving contributions of translations in different languages!

A technical comparison between the snap and the Flatpak formats

Since we've already discussed the snap layout and architecture in greater details in the previous weeks, let's start with a quick overview of Flatpak. Much like snaps, Flatpak packages come with necessary components contained inside standalone archives, so they can be deployed and maintained with simplicity on a range of Linux distributions. Runtime and image components are bundled into a single file using the OCI format. In general, Flatpak applications are built against runtimes, but they can also contain additional libraries inside their own bundles. A Linux system with the Flatpak binary (primary command) installed and configured can then run Flatpak applications. At the moment, there are 21 distributions that offer Flatpak support. Furthermore, applications are sandboxed using Bubblewrap, which utilises kernel security and namespace features to set up unprivileged containers. Communication outside the sandbox is possible through a mechanism of portals, which allows granular access to system resources. Flatpak packages are available to end users primarily through Flathub, an app store and build service that is (semi)-officially associated with the Flatpak project. Submissions to Flathub are done as pull requests through GitHub, and require approval from the store admins. Similarly, publishers of proprietary software have to manually request inclusion of their applications. Flatpak applications are also sometimes available as manual download links. There is no automatic update mechanism available by default.

Zorin OS vs Linux Mint

There are some specific linux distros out there that specially target the new and casual Linux users, most notably, Linux Mint and Zorin OS. In this article we will compare them.

Zorin OS vs Linux Mint

Both of these distros have earned a solid reputation from the community for being two of the most user-friendly distros of all. Both of them use Ubuntu as the core. Thus, both of them offer similar functionality at the core. However, the real magic is how each of them builds up on top of it. Both Linux Mint and Zorin OS comes up with different feel and vibe. While both of them are extremely user-friendly and robust, there are some key differences between them. That's the beauty of Linux.

Top GIF Recorders For Linux

Whether you pronounce it as 'gif' or 'jif', it's still a no-brainer that the Graphics Interchange Format is the most widely used image format there is today, gaining in popularity exponentially. This surging bitmap image format is used for a number of purposes, most of which include producing eye-catching animations to improve digital marketing. However, due to its convenience of storing multiple images in the same file while retaining file compression, it is also now considered a popular alternative to screen recording. While there's a lot of support for GIFs on Windows and other operating systems like Android, they can also readily be produced on Linux with a lot of flexibility and in the best quality. Let's look at some of the most popular GIF recorder tools used to produce GIFs on Linux.