LibreOffice 10/20 Logo Community Contest
Submitted by Roy Schestowitz on Tuesday 1st of October 2019 06:13:20 PM
Filed under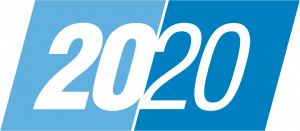 The year 2020 will be the 20th anniversary of the free office suite (OpenOffice.org was announced on July 19, 2000) and the 10th anniversary of LibreOffice (announced on September 28, 2010). We have the opportunity to celebrate both during the year, to reaffirm the fact that LibreOffice today is the leading free office suite available in the market.
For the anniversary project, we need a specific logo which celebrates the 10/20 anniversary without making a difference between the two dates, as the concept is that LibreOffice was born 20 years ago as OpenOffice.org, and evolved into LibreOffice 10 years ago.
The 10/20 logo should be easy to associate to the current LibreOffice logo (with tagline), and follow TDF design and style guides (Corporate Image) published on the wiki: https://wiki.documentfoundation.org/Marketing/Branding.
The 10/20 logo will be used for presentations, event signage, swag and gadgets (like stickers). It should be easy to recognize and read at small sizes.
Also: Interview with Ilmari Lauhakangas, Development Marketing
»
Printer-friendly version

1340 reads

PDF version
More in Tux Machines
Security: Updates, Mozilla AMO and Reproducible Arch Linux Packages

Sparky 2019.11 Special Editions

There are new live/install media of Sparky 2019.11 "Po Tolo" Special Editions available to download: GameOver, Multimedia & Rescue. The live system is based on the testing branch of Debian "Bullseye". GameOver Edition features a very large number of preinstalled games, useful tools and scripts. It's targeted to gamers. Multimedia Edition features a large set of tools for creating and editing graphics, audio, video and HTML pages. The live system of Rescue Edition contains a large set of tools for scanning and fixing files, partitions and operating systems installed on hard drives.

The Many Features & Improvements of the KDE Plasma 5.18 LTS Desktop Environment

With the KDE Plasma 5.17 release out the door last month, it's time to take a closer look at the new features and improvements coming to KDE Plasma 5.18, which will be released early next year as the next LTS (Long Term Support) version of open-source desktop environment designed to run on GNU/Linux distributions. Among the enhancements of the KDE Plasma 5.18 LTS desktop environment, we can mention the ability to select and remove multiple Bluetooth devices simultaneously, support for KSysGuard to display stats for Nvidia graphics hardware, and a new "Home" button in System Settings that will take users back to the main page.

Open-spec, dual-port router offers a choice of Allwinner H3 or H5

FriendlyElec's Linux-driven, $20 "NanoPi R1S-H3" router uses a modified version of the Allwinner H3-based NanoPi R1, upgrading the second LAN port to GbE while removing a USB port. There's also a similar, $23 "NanoPi R1S-H5" with a quad -A53 H5. Back in February, FriendlyElec launched the community-backed NanoPi R1 router SBC, which still sells for $29. Now it has followed up with two more affordable NanoPi R1S routers based on upgraded versions of the NanoPi R1 that that give you dual GbE ports instead of 10/100Mbps and 10/1000/1000Mbps. The mainboards are smaller than the R1 at 55.6 x 52mm, and the board and the case have been entirely redesigned.