The UNIX OS – 50 years and counting
Submitted by Roy Schestowitz on Tuesday 8th of October 2019 01:07:13 PM
Filed under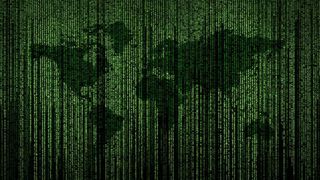 The UNIX OS design elements exist in numerous forms today, and its role in the evolution of computing is evident across entire infrastructures. Having enabled technologies such as cloud computing, security, virtualisation and mobility, it's integral to the foundation of technologies ranging from cloud function as a service to serverless computing.
The Internet was built on the UNIX system in the 1970s, with the first world wide web server running on a UNIX system back in 1989. Sectors including manufacturing, government, healthcare and financial services have adopted it in huge numbers and its impact is still evidenced across numerous Fortune 100 companies today.
Modern-day examples include its use in the Human Genome Project as a platform to decode the human genome and as a render farm of UNIX systems in the first Disney-Pixar full length CGI animated film, Toy Story. Most of today's ATMs and air traffic control platforms also run on UNIX derived systems, amongst numerous other examples of current implementations.
»
Printer-friendly version

3931 reads

PDF version
More in Tux Machines
Linuxizing the Office: An Interview with The Mad Botter

Honestly, it was macOS Catalina. We were having too many problems with people updating OS X and breaking Homebrew packages, to the point where we had to reinstall our custom toolchain every time we updated. The last guy on Mac updated to Catalina recently, and he had to struggle with Excel libraries because Apple moves things between OS versions. It just wasn't worth it. I've been talking about it for about a year with my CTO. All of our back-end service runs Ubuntu. Most of the client-side work we're doing is for IOT devices, and that's all Linux. We ended up basically having an expensive machine so that we could emulate Linux on anything. It didn't make a lot of sense to keep using Mac, so we switched. How was the transition from macOS to Linux? Actually super easy! Once we wrote a few setup scripts and packages we needed for different jobs in our pipeline, we were up and running. We already had a bunch of scripting and automations for the servers we had, and they're all on Ubuntu, so it's not a big jump in terms of the command line. How did you find the overall experience on Pop!_OS 20.04? I found it pretty intuitive. Learning the keyboard shortcuts took about a week. I really don't have any issues. I like the tiling, I use that every day. It definitely makes it easier to multitask on a laptop screen. Also: Reader's Choice: Here's Pop!_OS running on a Chromebook

Android Leftovers

Security: Patches, L1TF/Foreshadow, PE Tree, IPFire and BootHole

Text Editing with GIMP

This is tutorial to edit photos with text using computer program GIMP. This explains the basics of writing and editing text you can apply over all your photos you they can accompany your text documents you are working on. This is the eighth aka the final part of GIMP for Authors the series. I am happy to publish this one. Enjoy editing!