Using the Elgato Stream Deck on Linux just got a whole lot easier with streamdeck_ui
Submitted by Roy Schestowitz on Wednesday 9th of October 2019 02:12:15 PM
Filed under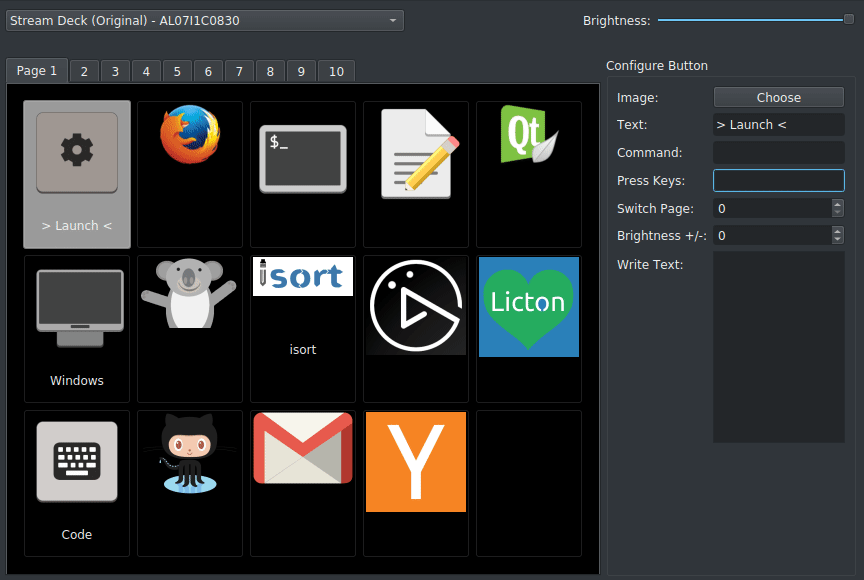 If you're a livestreamer, video creator or anything like that then the Elgato Stream Deck seems like an incredible useful bit of kit. However, it doesn't have official Linux support. Not so much a problem now.
The Stream Deck is a handy little pad with a bunch of LCD buttons, that allows you to configure each button to some sort of action and image. You could use it to one-touch launch an animation, show your contact details on screen, switch to a difference scene in OBS Studio and so on. There's a huge amount you can do with it and not having Linux support was a shame.
Announcing the release of streamdeck_ui on their blog, developer Timothy Crosley hooked into the also open source Python Elgato Stream Deck Library project to create a fully featured interface for working with the Stream Deck hardware on Linux.
»
Printer-friendly version

1276 reads

PDF version
More in Tux Machines
today's howtos

Games: Humble and Five-or-More Modernisation in GNOME

Linux 5.4-rc4


This release cycle remains pretty normal. In fact, the rc's have been
a bit on the smaller side of the average of the last few releases, and
rc4 continues this, if only barely.

The stats all look fairly normal too. About half is drivers, with
networking being the bulk of it, but there's stuff all over the place:
drm, input, block, md, gpio, irqchip...

The networking backlog shows up outside of drivers too, with core
networking changes being about a third of the non-driver part of the
patches. But there's the usual arch updates (arm64, x86, xtensa), and
a noticeable chunk of mm fixes from Andrew. And the rest is
miscellaneous all over - Documentation, core kernel, filesystems, gdb
scripting, tools.

But none of it is really all that big or looks all that scary or unusual.

Shortlog appended so that you can scroll through it and get a feeling
for the details.

I'm traveling this week before Open Source Summit Europe, but if
things stay this calm it shouldn't even be noticeable.

Linus

Also: Linux 5.4-rc4 Arrives As Another Normal Release Candidate

Android Leftovers