We, Wall, we, Wall, Raku: Perl creator blesses new name for version 6 of text-wrangling lingo
Submitted by Roy Schestowitz on Saturday 12th of October 2019 10:18:49 PM
Filed under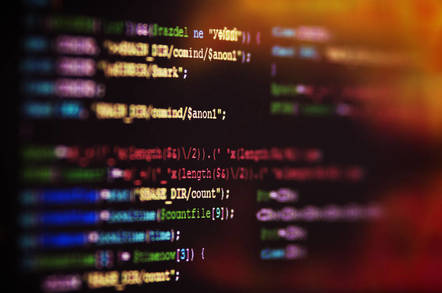 Perl 6 should soon be known as Raku, now that Perl creator Larry Wall has given his blessing to the name change.
[...]
Wall thus has ended a debate that has occupied the Perl developer community for the past few months and has been an issue for more than a decade. Back in August, Dutch software developer Elizabeth Mattijsen opened an issue in GitHub's Perl 6 repository seeking to rename Perl 6 because it's "confusing and irritating."
The problem – apart from Perl's dwindling popularity – simply is that Perl 5 and Perl 6 are separate, but related, programming languages. And when developers talk about Perl, they usually mean Perl 5. To give Perl 6 a chance to thrive on its own, the Perl community mostly agreed that a new name would be helpful.
»
Printer-friendly version

981 reads

PDF version
More in Tux Machines
Alpine 3.10.3 released

The Alpine Linux project is pleased to announce the immediate availability of version 3.10.3 of its Alpine Linux operating system.

Android Leftovers

Games: vkBasalt, Ikey Doherty, Crusader Kings II, Sunless Skies

What To Do After Installing Ubuntu 19.10 Eoan Ermine

In this traditional article special for Ubuntu 19.10 Eoan Ermine you will find my suggestions and recommendations in 3 parts, work (including date/time adjustments, productivity tools), non-work (including extensions, podcasts, RSS, codecs), and system maintenance (including CPU-X, repository setup, auto-backup). I also have suggestion for you wanting Global Menu on this Eoan Ermine OS at the end. Adjust it once and use freely everyday. Finally, I hope Ubuntu 19.10 will be your best tool you could imagine to use without worry. Happy working!