Canonical releases Ubuntu Linux 19.10 Eoan Ermine with GNOME 3.34, light theme, and Raspberry Pi 4 support
Submitted by Rianne Schestowitz on Thursday 17th of October 2019 09:31:44 AM
Filed under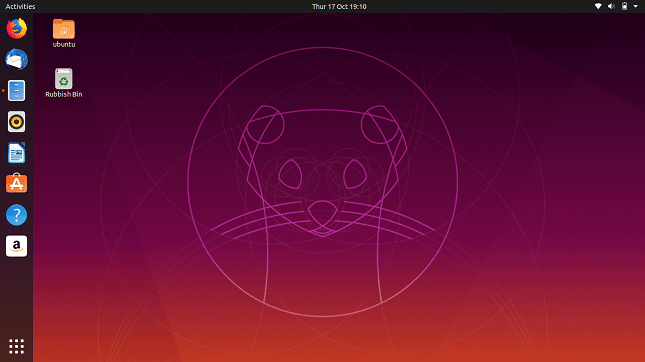 Thank God for Linux. No, seriously, regardless of your beliefs, you should be thankful that we have the Linux kernel to provide us with a free alternative to Windows 10. Lately, Microsoft's operating system has been plagued by buggy updates, causing some Windows users to lose faith in it. Hell, even Dona Sarkar -- the now-former leader of the Windows Insider program -- has been relieved of her duties and transitioned to a new role within the company (read into that what you will).
While these are indeed dark times for Windows, Linux remains that shining beacon of light. When Windows becomes unbearable, you can simply use Chrome OS, Android, Fedora, Manjaro, or some other Linux distribution. Today, following the beta period, one of the best and most popular Linux-based desktop operating systems reaches a major milestone -- you can now download Ubuntu 19.10! Code-named "Eoan Ermine" (yes, I know, it's a terrible name), the distro is better and faster then ever.
»
Printer-friendly version

2736 reads

PDF version
More in Tux Machines
Android Leftovers

pip 20.3 release

On behalf of the Python Packaging Authority, I am pleased to announce that we have just released pip 20.3, a new version of pip. You can install it by running `python -m pip install --upgrade pip`. This is an important and disruptive release -- we explained why in a blog post last year

Western Digital WD_BLACK SN850 NVMe PCIe 4.0 SSD Linux Performance

This month Western Digital introduced the WD_BLACK SN850 as the latest PCI Express 4.0 solid-state drive hitting the market. The WD_BLACK SN850 is a surprisingly strong performer if looking to upgrade to PCIe 4.0 solid-state storage, competing with the fastest of the consumer drives currently available. The WD_BLACK SN850 makes use of Western Digital's G2 controller and 96L TLC NAND flash memory. The 1TB drive being tested today is rated for 7,000 MB/s sequential reads and 5,300 MB/s sequential writes and 1 million IOPS for random reads and 720k IOPS for random writes.

GNU Octave 6.1 Released with Improvements / New Functions

GNU Octave 6.1 was released a few days ago with numerous improvements, bug-fixes, and a list of new functions. Changes in Octave 6.1 include... There's no PPA repository contains the new release package at the moment of writing. Before the official Snap package and the community maintained Flatpak package publish the new package, you can download & build GNU Octave from the source tarball...