Calamares Plans for Debian 11
Submitted by Rianne Schestowitz on Thursday 17th of October 2019 09:54:26 AM
Filed under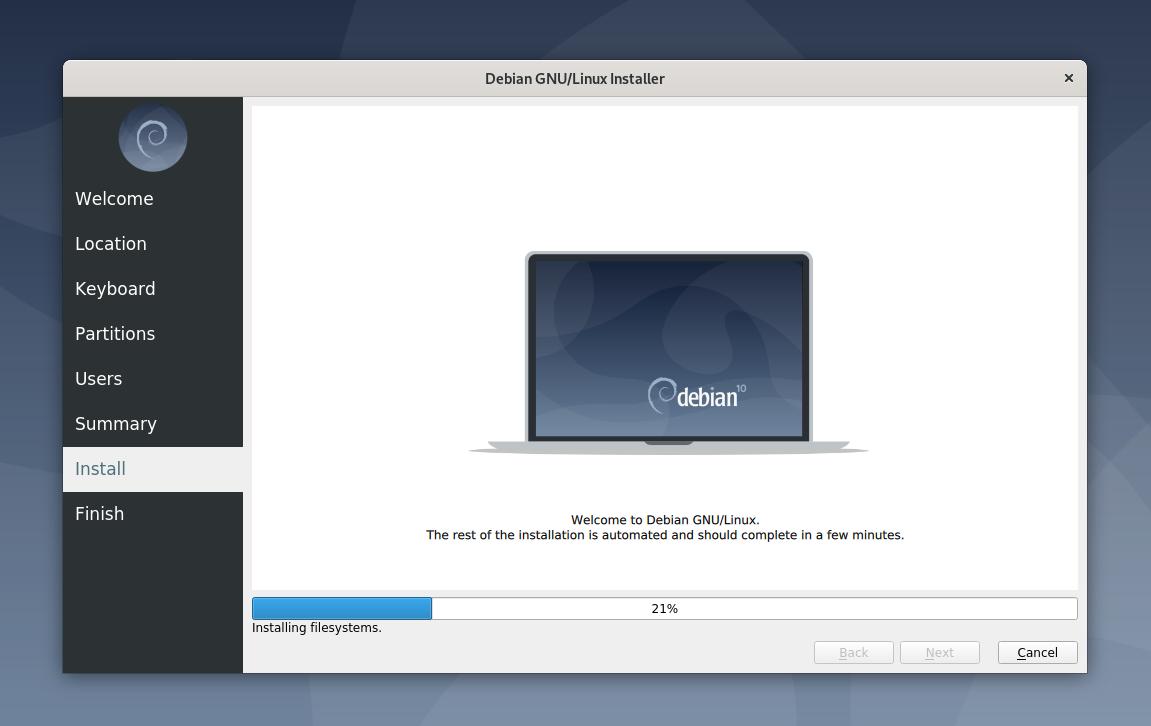 Before Debian 9 was released, I was preparing a release for a derivative of Debian that was a bit different than other Debian systems I've prepared for redistribution before. This was targeted at end-users, some of whom might have used Ubuntu before, but otherwise had no Debian related experience. I needed to find a way to make Debian really easy for them to install. Several options were explored, and I found that Calamares did a great job of making it easy for typical users to get up and running fast.
After Debian 9 was released, I learned that other Debian derivatives were also using Calamares or planning to do so. It started to make sense to package Calamares in Debian so that we don't do duplicate work in all these projects. On its own, Calamares isn't very useful, if you ran the pure upstream version in Debian it would crash before it starts to install anything. This is because Calamares needs some configuration and helpers depending on the distribution. Most notably in Debian's case, this means setting the location of the squashfs image we want to copy over, and some scripts to either install grub-pc or grub-efi depending on how we boot. Since I already did most of the work to figure all of this out, I created a package called calamares-settings-debian, which contains enough configuration to install Debian using Calamares so that derivatives can easily copy and adapt it to their own calamares-settings-* packages for use in their systems.
»
Printer-friendly version

1611 reads

PDF version
More in Tux Machines
GIMP Tutorial: How to Outline Text

Learn how to add outline to text in GIMP in three easy and simple steps with this screenshot tutorial.

Android Leftovers

Customize your Linux desktop with the Trinity Desktop Environment

When KDE 4 was released in 2008, KDE 3 went into support mode until support was dropped entirely. That's the usual lifecycle of software, desktops included, but the KDE 3 fanbase wasn't universally pleased with KDE 4, and some of them decided a fork was in order. Some of them formed a new project with the mission of preserving the look and feel of KDE 3, starting from KDE 3.5.10 (the last official release in the 3.x series), and then forking Qt 3 into TQt to keep the underlying technology updated. Today, the Trinity Desktop Environment (TDE) delivers a traditional desktop environment that looks and feels essentially the same as KDE 3 did 10-plus years ago.

Organizing open source for cities

Cities and municipalities around the world are facing serious problems that are affecting citizens' safety and access to government services. Take Baltimore, for example, the home of Mosslabs.io and its founder/organizer Jacob Green, which experienced a ransomware attack that shut down the city's digital services for most of the summer, preventing people from buying real estate and doing other everyday business with the local government.