Calamares Plans for Debian 11
Submitted by Rianne Schestowitz on Thursday 17th of October 2019 09:54:26 AM
Filed under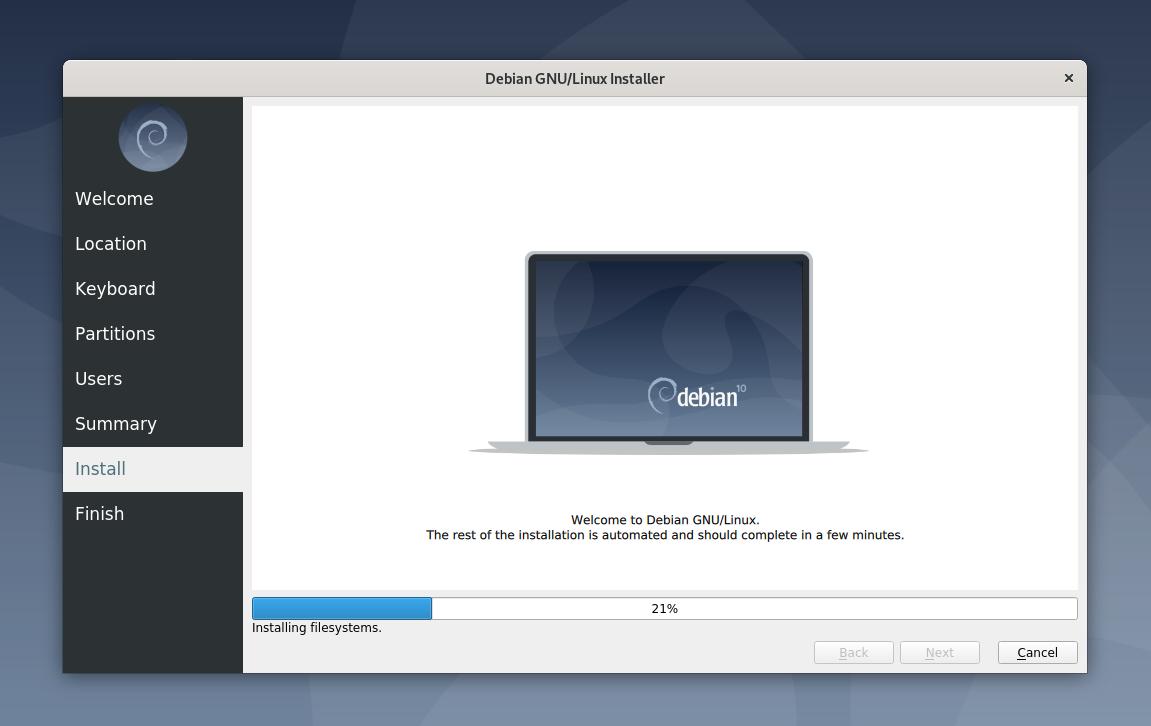 Before Debian 9 was released, I was preparing a release for a derivative of Debian that was a bit different than other Debian systems I've prepared for redistribution before. This was targeted at end-users, some of whom might have used Ubuntu before, but otherwise had no Debian related experience. I needed to find a way to make Debian really easy for them to install. Several options were explored, and I found that Calamares did a great job of making it easy for typical users to get up and running fast.
After Debian 9 was released, I learned that other Debian derivatives were also using Calamares or planning to do so. It started to make sense to package Calamares in Debian so that we don't do duplicate work in all these projects. On its own, Calamares isn't very useful, if you ran the pure upstream version in Debian it would crash before it starts to install anything. This is because Calamares needs some configuration and helpers depending on the distribution. Most notably in Debian's case, this means setting the location of the squashfs image we want to copy over, and some scripts to either install grub-pc or grub-efi depending on how we boot. Since I already did most of the work to figure all of this out, I created a package called calamares-settings-debian, which contains enough configuration to install Debian using Calamares so that derivatives can easily copy and adapt it to their own calamares-settings-* packages for use in their systems.
»
Printer-friendly version

1735 reads

PDF version
More in Tux Machines
today's leftovers

Server: Caddy, Jekyll, Containers and Kubernetes

Programming Leftovers

The 20 Best Mate Themes for Linux System in 2020

Linux is the most popular open-source UNIX like an operating system. It is well known because of its lightweight. Unlike other OS, it can be used in a wide range of hardware devices that include PCs, laptops, netbooks, mobile, tablet, video game consoles, servers, and even in supercomputers. Mate is a desktop environment that comes with extensive features, while all the primary metaphors of Linux distribution remain the same. It comes with a lot of Linux compatible applications and can be considered as the continuation of the GENOME 2 project. It has already replaced the traditional GNOME shell. There are several powerful mate themes available out there that can help you to make your Mate desktop more clean, modern, and eye-catching as well.