Calamares grabs onto things
Submitted by Roy Schestowitz on Monday 21st of October 2019 02:06:33 AM
Filed under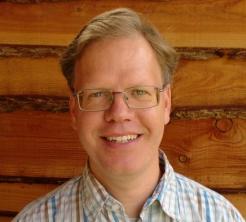 I've been working on Calamares, the Universal Linux Installer, for a little over two years – following up in the role Teo started. It's used by Neon (for the dev version, not the user version) and Manjaro and lots of other Linux distributions. I've typically called it an installer for boutique distro's, as opposed to the Big Five.
Well, Debian 11 has plans. And lubuntu uses it as well (and has for over six months).
Those seem pretty big.
»
Printer-friendly version

1610 reads

PDF version
More in Tux Machines
Ubuntu 20.10 "Groovy Gorilla" Artwork by Sylvia Ritter Looks Astonishing, Made with Krita

Slated for release on October 22nd, 2020, the upcoming Ubuntu 20.10 release is codenamed "Groovy Gorilla," continuing Canonical's tradition to codename new Ubuntu releases in alphabetical order using animal names. Sylvia Ritter is well known for her amazing artwork, and she did create artwork for all Ubuntu releases in the past. The latest was published today for Ubuntu 20.10, which you can right now her DeviantArt page.

Red Hat changes certification rules in response to the coronavirus pandemic

One of the best ways to get a job in tech is to have a certification. Yes, I know, you can do your work better than anyone with a certification, but try telling the human resources department that at a new company. Unfortunately, thanks to the coronavirus pandemic, it's harder than ever to take the tests you need to get or keep a certification. Red Hat, the Linux and cloud power, has an answer. First, if you already have a Red Hat certification, which would expire between March 17, 2020, and December 31, 2020, it's been extended to January 1, 2021. Next, Red Hat is launching remote certification exams for its four most popular certifications. These are...

Red Hat and Fedora Leftovers

       

This is the second in what I hope to make a monthly series summarizing the past month on the Community Blog. Please leave a comment below to let me know what you think. Stats In July, we published 20 posts. The site had 6,463 visits from 4,128 unique viewers. 

We're excited to announce that Red Hat Virtualization 4.4, the latest update to our mature and trusted virtualization solution for traditional virtual machine (VM)-based workloads, will be generally available this week. As the established virtualization landscape shifts towards cloud-native technologies, Red Hat Virtualization has continued to provide the ability for businesses to deploy, configure and manage traditional workloads. With this latest release, Red Hat Virtualization is now rebased to Red Hat Enterprise Linux 8.2 and offers a more seamless integration with Red Hat OpenShift, providing a solution that can launch the next-generation of cloud-native applications while providing a foundation for VMs today. From traditional to cloud-native, virtualization here and now Red Hat is uniquely positioned to provide virtualization solutions for both traditional and containerized applications. With Red Hat Virtualization, we remain committed to providing customers robust and stable datacenter virtualization based upon KVM.  Based on RHEL 8.2, Red Hat Virtualization 4.4 inherits all of the stability, performance and security improvements that you trust for your most business critical workloads while adding new capabilities that make it even easier to manage a large virtual environment. We've also  improved observability with new dashboards for the Data Warehouse (DWH) showing performance and capacity of all your critical inventory. This leads to actionable results with unique analysis and trends of which workloads need attention, and when you need to add more hardware. Other improvements for virtualization admin include easier network configuration with NetworkManager. 

At Keyva, we see clients in all phases of their automation journey. Some organizations are just starting out and automating domain lifecycle tasks, such as provisioning firewall rules or automating server builds, while others may be well down the path of creating self-service IT capabilities. In most cases, regardless of where a team is on its journey, they eventually want to arrive at the point where they can provide self-service IT capabilities to the teams and users that want to consume them.  At a basic level, self-service IT requests require two primary pieces of functionality: a request portal and automated request fulfillment. Let's briefly look at both components.

Enterprises across the globe are looking to transform their operations and services to better align with current conditions. To succeed, they also need to adopt the latest technologies. Even the most traditional businesses - such as banks and financial institutions - need to use innovative approaches to deliver leading-edge solutions to their clients and partners.   As our customers begin to evaluate their digital transformation options, they are looking for a trusted partner to work with and a proven infrastructure platform to innovate upon. These are  often the key factors for success. Take Royal Bank of Canada (RBC), for instance. RBC is in the top 10 of global banks with over 86,000 employees and a complex IT environment.  As a leader in technology and innovation, RBC has been at the forefront of digital transformation. The bank has been recognized with multiple industry awards and honors, and continues to innovate to better serve their customers.

Is the Python Community Becoming Toxic?

The Python community is amazing. I started learning Python over 15 years ago and the community was almost always very supportive in helping me figure things out. However, the past few years there seems to have been a shift. I'm not sure if it's just because Python has grown so much in popularity or if it's something more basic, such as people becoming more sensitive about things. Whatever it is, the community seems to be heading away from what it once was. I first started thinking about this during Brett Cannon's PyCon keynote about his experiences in the open-source community and how we need to be nice to each other. Too many people think they can be rude when requesting features or bug fixes. But he also mentioned that maintainers also need to have a good attitude and not drive away potential new contributors. A couple months after this keynote was when Guido Van Rossum, creator of the Python language, suddenly retired as the head of Python. At the time, the reason given was that there was so much acrimony and fighting over PEP 572 that he stepped down early. This year we saw multiple members of the PyTest team drop out of the project. While Reddit and StackOverflow remain very popular, in my experience I have found them to be difficult to break into. The Reddit Python community, while very large and diverse, is full of trolls and the moderators don't seem to follow Reddit's own rules. I personally have had problems simply posting articles on there while others I know have been harassed because their project wasn't deemed to be "Pythonic" enough. The PySimpleGUI project has been demonized repeatedly there, for example.