Audio capture in Linux on Chromebooks testing about to begin in Chrome OS
Submitted by Rianne Schestowitz on Monday 21st of October 2019 09:32:37 PM
Filed under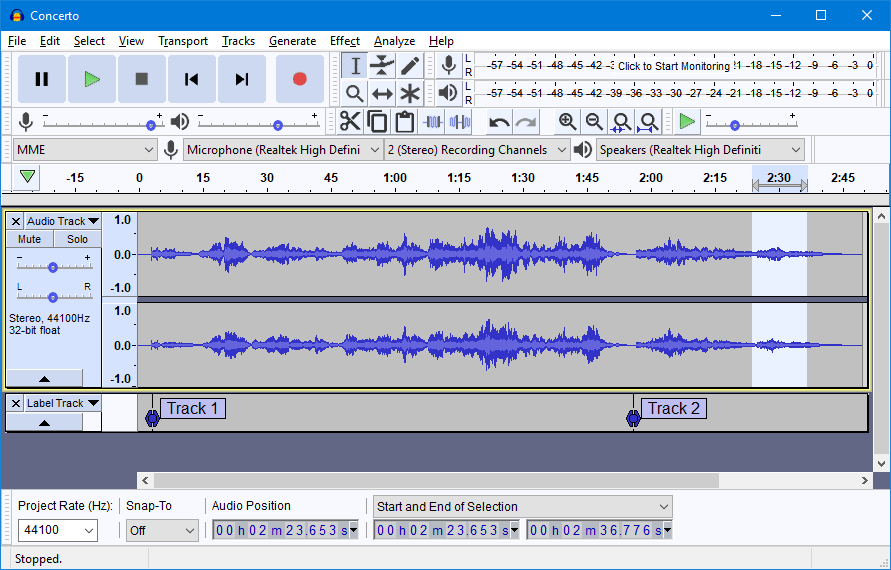 I may be one of the few that wants to record audio using a Linux app on my Chromebook, but I'm going to share this news anyway. The effort to bring audio capture support to Project Crostini that started in February is nearly ready for testing, at least on a limited basis.
've tried to start my conainer with the new –enable-audio-capture argument using the Dev Channel of Chrome OS 79 but the extra parameter isn't yet recognized. Hopefully, it arrives in the next Dev Channel update for Chrome OS.
My specific need for audio capture is when using Audacity, an open-source audio editing tool available for Linux, as well as Windows and macOS.
»
Printer-friendly version

1103 reads

PDF version
More in Tux Machines
Leftovers: Certifications, KDE, Ubuntu and Security

Slow Connections Discriminated Against: Google Stadia and Google Chrome

With the Stadia streaming service from Google launching on November 19th for those with the Founder's Edition or Premiere Edition, they're finally revealing what will be available. It will only have 12, yes 12, titles at launch and a few of them are sequels. They are: Assassin's Creed Odyssey, Destiny 2, GYLT, Just Dance 2020, Kine, Mortal Kombat 11, Red Dead Redemption 2, Thumper, Tomb Raider + Rise + Shadow and lastly Samurai Showdown. The only title you will get included in the Stadia Pro subscription (three months free with the Founder/Premier Edition) is Destiny 2, all others you have to pay for. If you stop paying for Stadia Pro, you lose access to any free games claimed and only keep those you've paid for normally.

Chrome has successfully shamed web-sites not supporting HTTPS and now they are looking to call-out websites that do not typically load fast. Google announced today that they will begin marking websites that are often either loading slow or fast. Chrome developers are experimenting with ways to show whether a website typically loads fast or slow so the user is aware even before they navigate to a given web page or web app. The changes will be rolled out in future Chrome updates.

Shows and Screencasts: Linux Headlines, Frank Karlitschek, Linux Action News and OpenIndiana 2019.10 Run Through

Programming: Mutter & GNOME Shell Hackfest, PyCon Africa 2019 (Recap) and More Python