Dragora Linux Is Anything But Simple
Submitted by Rianne Schestowitz on Friday 25th of October 2019 07:23:26 PM
Filed under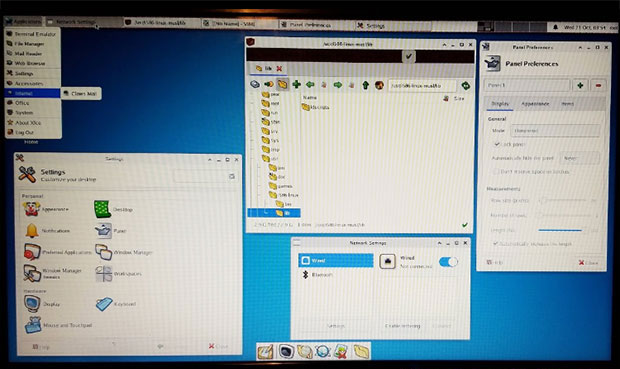 The developer describes Dragora "as an independent GNU/Linux-Libre distribution based on concepts of simplicity." Perhaps the problem rests on the definition of the word "simplicity." Gregora 3 is anything but simple to install and manage packages.
Dragora version 2.2.0 had a text-based installer that automated much of the file fetching and compiling. It started the installation process by creating a bootable DVD from a downloaded ISO file.
You booted the computer using the DVD and typed "setup" to begin the scripted installation routine. The process included partitioning the hard drive manually and processing configuration tasks when prompted.
That was a more traditional installation routine. It was, in fact, SIMPLER than dealing with what I described above.
For the less adventurous, I can not recommend Dragora Linux. If you are a seasoned software engineer or otherwise are handy at performing complicated compiling routines, feel invited to try Dragora 3 beta.
My suggestion to the developer: Lose Qi. Replace it with an installation process that is actually SIMPLE.
»
Printer-friendly version

2014 reads

PDF version
More in Tux Machines
SparkyLinux's December 2020 Debian Bullseye ISOs Ship with Linux Kernel 5.9

SparkyLinux 2020.12 comes with up-to-date packages from the Debian Testing software repositories, where the Debian Project develops the next major release of their operating system, Debian GNU/Linux 11, dubbed Bullseye. SparkyLinux's packages have been synced with the Debian Testing repos as of December 3rd, 2020. This is the first release to ship with the latest Linux 5.9 kernel series for top-notch hardware support. The Linux kernel 5.9.11 is included by default in the December 2020 ISOs, but users will also be able to install the latest Linux kernel 5.9.12, as well as the 6th Release Candidate of the upcoming Linux kernel 5.10 LTS from SparkyLinux's unstable repositories.

Linux (Kernel) Leftovers and Video/Audio

Programming/Development Leftovers

DRM, Ransom, and Proprietary Spyware