Daniel Stenberg: curl 7.67.0
Submitted by Roy Schestowitz on Wednesday 6th of November 2019 09:30:17 AM
Filed under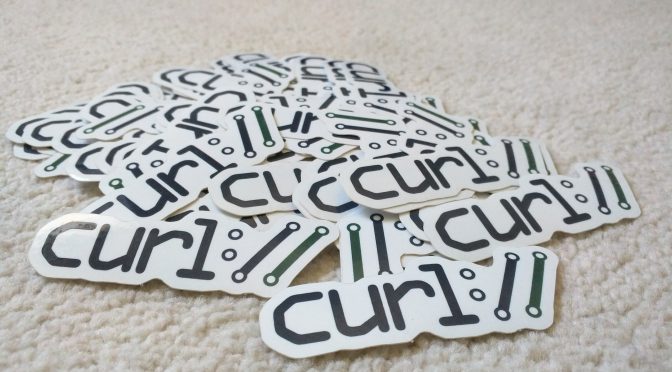 There has been 56 days since curl 7.66.0 was released. Here comes 7.67.0!
This might not be a release with any significant bells or whistles that will make us recall this date in the future when looking back, but it is still another steady step along the way and thanks to the new things introduced, we still bump the minor version number. Enjoy!
As always, download curl from curl.haxx.se.
»
Printer-friendly version

1337 reads

PDF version
More in Tux Machines
Screencasts/Audiocasts/Shows: elementary OS, Zorin OS, Emacs, Vim and Artificial intelligence as Free Software

In this video, I am going to show an overview of Zorin OS 15.3 Lite and some of the applications pre-installed.

Do you use "productivity apps"? If so, Emacs, Org Mode and Org Agenda lets you make todo lists, schedule tasks, manage projects and much more. I've never been a "todo list" or "appointment scheduling" kind of person but the more I play with Emacs and Org, the more I think that I should be doing these things.

Prior to using plugin managers vim plugins were handled in a completely different way, you would make use of all these special run time directories and be required to move the files for each plugin into the specified directories, while they're not used as much anymore there's no reason why you can't make use of them in a modern vim configuration.

For the seventh episode of our Software Freedom Podcast we talk with Vincent Lequertier about transparency, fairness, and accessibility as crucial criteria for artificial intelligence (AI) and why it is important for our society to release AI software under a Free Software license. Our guest for the seventh episode of the Software Freedom Podcast is Vincent Lequertier. Vincent is a member of the Free Software Foundation Europe and is researching AI in the health care sector. Together we discuss the use and development of artificial intelligence from a Free Software perspective. Vincent explains what AI actually is and why it is important for our society to release AI software under a Free Software license. We discuss why the criteria of transparency, fairness and accessibility are important when working with artificial intelligence and how they relate to Free Software. Finally, we also discover what challenges AI is facing in the future and whether we should be afraid of the increasing use of this technology in our daily lives.

NVIDIA GeForce vs. AMD Radeon Vulkan Neural Network Performance With NCNN

With having added Tencent's NCNN tests to the Phoronix Test Suite with Vulkan acceleration, here is a look at the real-world impact by using RealSR-NCNN for scaling up with RealSR. Various NVIDIA GeForce and AMD Radeon graphics cards were tested for this initial NCNN / RealSR-NCNN Vulkan comparison. This is our first time looking at how well Vulkan performs in this area with the current state of the Linux drivers. The GeForce hardware was tested with the latest 450 series proprietary driver while on the Radeon side it was with Linux 5.9 and Mesa 20.3-devel using the RADV Vulkan driver. One of the Tencent developers working on NCNN has commented as well that using RADV's ACO offers a big boost for the performance, which fortunately is the current default for the RADV Vulkan driver. Also: Phoronix Test Suite / OpenBenchmarking.org Now Has 600 Different Tests/Benchmarks

Kernel Space: Trenchboot, RAID10, Spelling Mistakes and Initcalls

Graphics: AMD, KWinFT and Zink