Will The Real UNIX Please Stand Up?
Submitted by Roy Schestowitz on Wednesday 6th of November 2019 10:06:06 AM
Filed under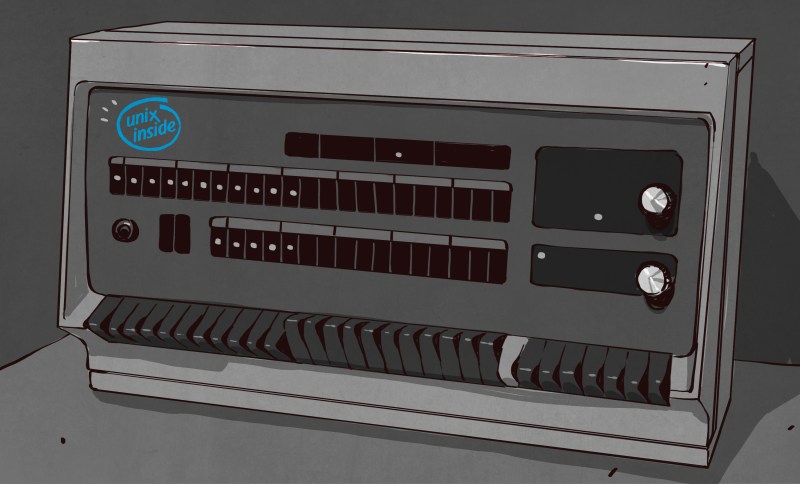 Last week the computing world celebrated an important anniversary: the UNIX operating system turned 50 years old. What was originally developed in 1969 as a lighter weight timesharing system for a DEC minicomputer at Bell Labs has exerted a huge influence over every place that we encounter computing, from our personal and embedded devices to the unseen servers in the cloud. But in a story that has seen countless twists and turns over those five decades just what is UNIX these days?
The official answer to that question is simple. UNIX® is any operating system descended from that original Bell Labs software developed by Thompson, Ritchie et al in 1969 and bearing a licence from Bell Labs or its successor organisations in ownership of the UNIX® name. Thus, for example, HP-UX as shipped on Hewlett Packard's enterprise machinery is one of several commercially available UNIXes, while the Ubuntu Linux distribution on which this is being written is not.
»
Printer-friendly version

964 reads

PDF version
More in Tux Machines
Android Leftovers

The world's fastest supercomputers hit higher speeds than ever with Linux

Yes, there's a lot of talk now about how quantum computers can do jobs in 200 seconds that would take the world's fastest supercomputers 10,000 years. That's nice. But the simple truth is, for almost all jobs, supercomputers are faster than anything else on the planet. And, in the latest Top 500 supercomputer ratings, the average speed of these Linux-powered racers is now an astonishing 1.14 petaflops. The fastest of the fast machines haven't changed since the June 2019 Top 500 supercomputer list. Leading the way is Oak Ridge National Laboratory's Summit system, which holds top honors with an HPL result of 148.6 petaflops. This is an IBM-built supercomputer using Power9 CPUs and NVIDIA Tesla V100 GPUs.

Programming: Django, Python and Qt

Google and fwupd sitting in a tree

I've been told by several sources (but not by Google directly, heh) that from Christmas onwards the "Designed for ChromeBook" sticker requires hardware vendors to use fwupd rather than random non-free binaries. This does make a lot of sense for Google, as all the firmware flash tools I've seen the source for are often decades old, contain layer-on-layers of abstractions, have dubious input sanitisation and are quite horrible to use. Many are setuid, which doesn't make me sleep well at night, and I suspect the security team at Google also. Most vendor binaries are built for the specific ODM hardware device, and all of them but one doesn't use any kind of source control or formal review process. The requirement from Google has caused mild panic among silicon suppliers and ODMs, as they're having to actually interact with an open source upstream project and a slightly grumpy maintainer that wants to know lots of details about hardware that doesn't implement one of the dozens of existing protocols that fwupd supports. These are companies that have never had to deal with working with "outside" people to develop software, and it probably comes as quite a shock to the system. To avoid repeating myself these are my basic rules when adding support for a device with a custom protocol in fwupd: I can give you advice on how to write the plugin if you give me the specifications without signing an NDA, and/or the existing code under a LGPLv2+ license. From experience, we'll probably not end up using any of your old code in fwupd but the error defines and function names might be similar, and I don't anyone to get "tainted" from looking at non-free code, so it's safest all round if we have some reference code marked with the right license that actually compiles on Fedora 31. Yes, I know asking the legal team about releasing previously-nonfree code with a GPLish licence is difficult.