The Document Foundation welcomes the release to OASIS of the TC Committee Draft of ODF Version 1.3 for ratification
Submitted by Roy Schestowitz on Friday 8th of November 2019 02:15:35 AM
Filed under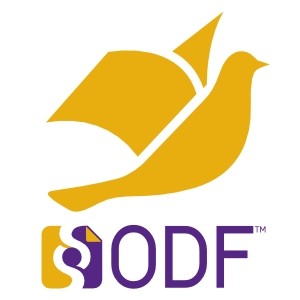 The Document Foundation welcomes the release to OASIS of TC Committee Draft of ODF Version 1.3 for ratification. At the end of the process, ODF Version 1.3 will be submitted to ISO to become a standard. The final approval is expected in late 2020 or early 2021.
Editing of ODF Version 1.3 Committee Draft has been sponsored by the Community of ODF Specification Maintainers (COSM), a project launched by The Document Foundation in 2017 with the donation of a seed of euro 10,000 to get the COSM project started, plus up to euro 20,000 to match each euro donated by other stakeholders.
So far, the COSM project has been backed by Microsoft, Collabora, the UK Government Digital Services, CIB, the European Commission's StandICT project and Open-Xchange. The money has been used to pay an editor to finalize the ODF 1.3 specification and manage it through the OASIS review and ratification process.
Major new features of ODF 1.3 are digital signature and OpenPGP-based XML encryption of documents, plus several improvements to features already available in ODF 1.2 like new polynomial and moving average regression types for charts, a new specification for number of decimal digits in number formatting, a special header/footer style for first page of documents, contextual spacing for paragraphs, additional type argument values for the WEEKDAY function, and the new text master template document type. Most of these new features have been contributed by developers at CIB, Collabora, Microsoft and The Document Foundation.
»
Printer-friendly version

3635 reads

PDF version
More in Tux Machines
today's howtos

IBM/Red Hat/Fedora Leftovers

Wine 5.15 and Beyond

The Wine development release 5.15 is now available.




What's new in this release (see below for details):
  - Initial implementation of the XACT Engine libraries.
  - Beginnings of a math library in MSVCRT based on Musl.
  - Still more restructuration of the console support.
  - Direct Input performance improvements.
  - Exception handling fixes on x86-64.
  - Various bug fixes.




The source is available from the following locations:




  https://dl.winehq.org/wine/source/5.x/wine-5.15.tar.xz
  http://mirrors.ibiblio.org/wine/source/5.x/wine-5.15.tar.xz




Binary packages for various distributions will be available from:




  https://www.winehq.org/download




You will find documentation on https://www.winehq.org/documentation




You can also get the current source directly from the git
repository. Check https://www.winehq.org/git for details.




Wine is available thanks to the work of many people. See the file
AUTHORS in the distribution for the complete list.


Wine 5.15 is out as the latest bi-weekly development snapshot for this program allowing Windows games/applications to generally run quite gracefully on Linux and other platforms. 

       

Over the months ahead with Apple preparing future desktops/laptops with their in-house Apple silicon built on the ARM 64-bit architecture, Wine developers are beginning to eye how to support these future 64-bit ARM systems with macOS Big Sur.  Wine developer Martin Storsjo has been experimenting with the macOS + ARM64 support and has got the code along far enough that "small test executables" can run on the patched copy of Wine. 

Wandboard IMX8M-Plus SBC debuts AI-enabled i.MX8M Plus

echNexion's "Wandboard IMX8M-Plus" SBC runs Linux or Android on NXP's new i.MX8M Plus with 2.3-TOPS NPU. Pre-orders go for $134 with 2GB RAM or $159 with 4GB and WiFi/BT, both with 32GB and M.2 with NVMe. In January, NXP announced its i.MX8M Plus — its first i.MX8 SoC with an NPU for AI acceleration — but so far the only product we've seen based on it is a briefly teased Verdin iMX8M Plus module from Toradex. Now, TechNexion has opened pre-orders for a Wandboard IMX8M-Plus SBC based on a SODIMM-style "EDM SOM" module equipped with the i.MX8M Plus.