"What Librem 5 batch am I in?"
Submitted by Roy Schestowitz on Wednesday 13th of November 2019 07:50:25 PM
Filed under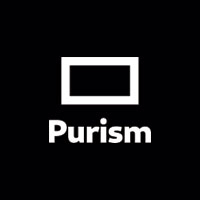 Previously we've indicated that we would contact people as their particular batch is being prepared for shipping. For instance, we have started sending out emails to backers who will receive Birch in the coming days and weeks.
As we mentioned in our post Supplying the Demand, we were surprised at the demand for our early batches. We also expect that some customers will change their mind one (or more) times about which batch they'd prefer as each batch comes out and more videos, pictures, and articles are posted. For these and other reasons we've been reluctant to notify people which batch they are likely to be in, as it could change as people change their minds and slots open up.
»
Printer-friendly version

1775 reads

PDF version
More in Tux Machines
Run multiple consoles at once with this open source window environment

Last year, I brought you 19 days of new (to you) productivity tools for 2019. This year, I'm taking a different approach: building an environment that will allow you to be more productive in the new year, using tools you may or may not already be using. Who remembers DESQview? It allowed for things in DOS we take for granted now in Windows, Linux, and MacOS—namely the ability to run and have multiple programs running onscreen at once. In my early days running a dial-up BBS, DESQview was a necessity—it enabled me to have the BBS running in the background while doing other things in the foreground. For example, I could be working on new features or setting up new external programs while someone was dialed in without impacting their experience. Later, in my early days in support, I could have my work email (DaVinci email on MHS), the support ticket system, and other DOS programs running all at once. It was amazing!

A guide to staying organized with open source tools

With so many tools on the web offered as services, there's more to getting organized than just choosing the most convenient online vendor. You have to think of your system of organization as part of your product, whether that's personal productivity or a software project you ship to hundreds or thousands of users. Using open source isn't a matter of brand loyalty. Open source is about you owning the tools that enable you to do what you do.

Best Linux Operating Systems For Beginners In 2020.

Linux operating system is getting user attraction like never before. Many users around the world are shifting towards the Linux operating system. Linux is no more the operating system of developers and system administrators. Many more users are adopting Linux for various normal purposes like multimedia, desktop publications, office uses and etc. Well, there are many Linux based operating systems available in the market. In this post, we thought to list out some of the best Linux operating systems for beginners in the year 2019.

5 Best Notepad++ Alternatives for Linux

Notepad++ has been the de facto standard for source code editors for nearly 16 years, almost since its creation in 2003. For Windows users, that is. For years, Linux users had no source code editor that compared to Notepad++ with all its bells and whistles, such as code folding, scripting, markup languages, syntax highlighting, auto-completion for programming (limited). Not to mention the over 140 compatible plugins developed to support and enhance Notepad++. Such is no longer the case. There are now dozens of comparable alternatives to Notepad++ for Linux users.