Krita 4.2.8 Beta
Submitted by Roy Schestowitz on Wednesday 20th of November 2019 04:48:40 PM
Filed under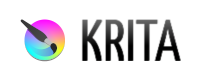 We had to skip the October release because we were working on a bunch of issues that took longer to resolve than planned, but that means that this release has more fixes than ever. Please test this beta, and take the survey afterwards!
There has been a lot of work on vector shapes, the transform tool and, especially, saving on Windows. Windows usually only writes out saved files to the actual disk when it feels like it.
So if you'd cut the power to your computer before Windows did that, you might get corrupted files. With 1,500,000 distinct Windows 10 users of Kritain the past month, chances are good for that happening (just like there are people who work exclusively with unnamed autosave files — don't do that!), so we now try to force Windows to write files to disk after saving.
»
Printer-friendly version

1758 reads

PDF version
More in Tux Machines
Servers: Kubernetes, CentOS in HPC and Red Hat's Self-Promotion

Cloud-native infrastructure company Fairwinds recently launched a SaaS product for DevOps teams so that they can manage multiple Kubernetes clusters. The almost-eponymously named called Fairwinds Insights, uses an extensible architecture and has been launched with a curated set of open source security, reliability and auditing tools.  The initial suite of tools includes Fairwinds Polaris, Fairwinds Goldilocks and Aqua Security's Kube-hunter.

A vast number of Internet servers at present are powered by solutions that are created by Red Hat, Inc. It has attracted a wide variety of loyal corporate clients from all over the globe by leveraging the massive potential of Linux, OpenStack, and different state-of-the-art tools. Apart from Red Hat's industry dominance, here are a few advantages of varied open-source solutions of Red Hat and the well-oiled support services of different companies.

Linux Foundation: ACT Program, Dent and Delta Lake

Amazon is contributing to a new piece of open-source software that could give it a leg up in its physical stores. The Linux Foundation, a nonprofit organization that maintains the Linux operating system and open-source software, announced the new networking operating system, called Dent, in a statement on Friday. Dent is a proposed operating system for switches, which are pieces of hardware used to route data around networks, usually within companies or between companies and the internet. The market has traditionally been dominated by big companies such as Broadcom, which provides a lot of the underlying silicon chips, and Cisco, which sells finished assembled product.

Delta Lake (wait for it… the clue is in the name) is a project focusing on improving the reliability and performance of data lakes. Delta Lake was actually announced by unified analytics company Databricks earlier this year before this autumn becoming a Linux Foundation project with an open governance model. The team points out that organisations in every vertical aspire to get more value from data through data science, machine learning and analytics, but they are hindered by the lack of data reliability within data lakes.

Latest Openwashing in the News

Programming/Admin: Rootconf, Awk, UNIX, Wireguard and Python