webOS Open Source Edition 2.1 Released For Continuing The Palm/HP/LG Linux Distro
Submitted by Roy Schestowitz on Friday 22nd of November 2019 06:43:41 PM
Filed under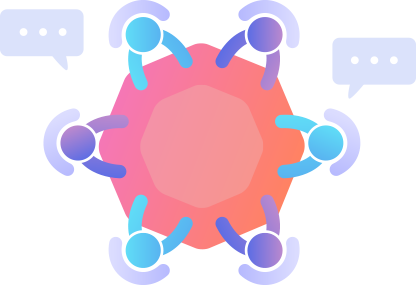 Released at the end of October to little fanfare was webOS Open Source Edition 2.0, the open-source Linux OS currently in development by LG for use on their Smart TVs and other digital products. With webOS Open Source Edition 2.0, they began setting their sights on automobiles and other potential use-cases. That was then extended by this week's release of webOS OSE 2.1.
WebOS Open Source Edition is the open-source spin of this Linux OS that has been controlled by LG Electronics now for the past number of years. This is the operating system formerly developed at Palm a decade ago already before being acquired by HP. The initial webOS Open-Source Edition came last year while this second installment arrived at the end of October.
Direct: webOS OSE 2.1.0 Release
»
Printer-friendly version

3946 reads

PDF version
More in Tux Machines
8 Best Free and Open Source PDF Development Libraries

Portable Document Format (PDF) is a file format created by Adobe Systems in 1993 for document exchange. The format includes a subset of the PostScript page description programming language, a font-embedding system, and a structural storage system. Over the years PDF has become an extremely important file format. If you want to create documents that can be viewed under all major operating systems, PDF is the ticket, as it maintains the overall look and feel of documents regardless of what platform they are viewed under. There is a large range of PDF-related software available with many different applications available that can both output to and open files. Many open source software save documents to this format such as LibreOffice and GIMP.

How should open source projects handle copyright notices?

Copyright notices in source code are inconsistently applied and poorly maintained. As a result, such notices are poor sources of information. Should more resources be applied to the maintenance of copyright notices? No. Copyright notices are one-line strings that typically include the word "Copyright" (or some substitute, like ©), a name (usually a person or company), and a year. In this article, I am not focusing on licenses or license notices (which may sometimes include a copyright notice). My suggestion for low prioritization of investment in copyright notice maintenance does NOT apply to license information. License information should be clearly presented and maintained to be accurate. If you invite others to take and do something with your software, please make the permissions that are being given clear by presenting and maintaining clear license information.

Firefox 82 is Out with New Sync Options, Malicious Download Blocking

Firefox 82 is due for formal release later today (October 20) but as that tend to happen when I'm in bed I'm posting this post a tiny bit early. Firefox 82 downloads are up on the release server. Indeed, feature development for Firefox seems to be slowing down in general — Mozilla did recently sack a sizeable chunk of the brower's development team — but a welcome round of enhancements and changes are available through this uplift.

Ubuntu and Debian Get Patches for Bluetooth Remote Code Execution Flaws, Update Now

Discovered by security researcher Andy Nguyen in Linux kernel's Bluetooth L2CAP and Bluetooth A2MP implementation, as well as the Bluetooth HCI event packet parser, the CVE-2020-12351, CVE-2020-12352, and CVE-2020-24490 vulnerabilities are affecting Debian GNU/Linux 10, Ubuntu 20.04 LTS, Ubuntu 18.04 LTS, and Ubuntu 16.04 LTS. While CVE-2020-12351 and CVE-2020-24490 could allow a physically proximate remote attacker to crash the system by causing a denial of service or execute arbitrary code, CVE-2020-12352 let physically proximate remote attackers to expose sensitive information (kernel memory).