Ian Jackson on Debian Vote Regarding SystemD
Submitted by Roy Schestowitz on Tuesday 10th of December 2019 03:03:27 AM
Filed under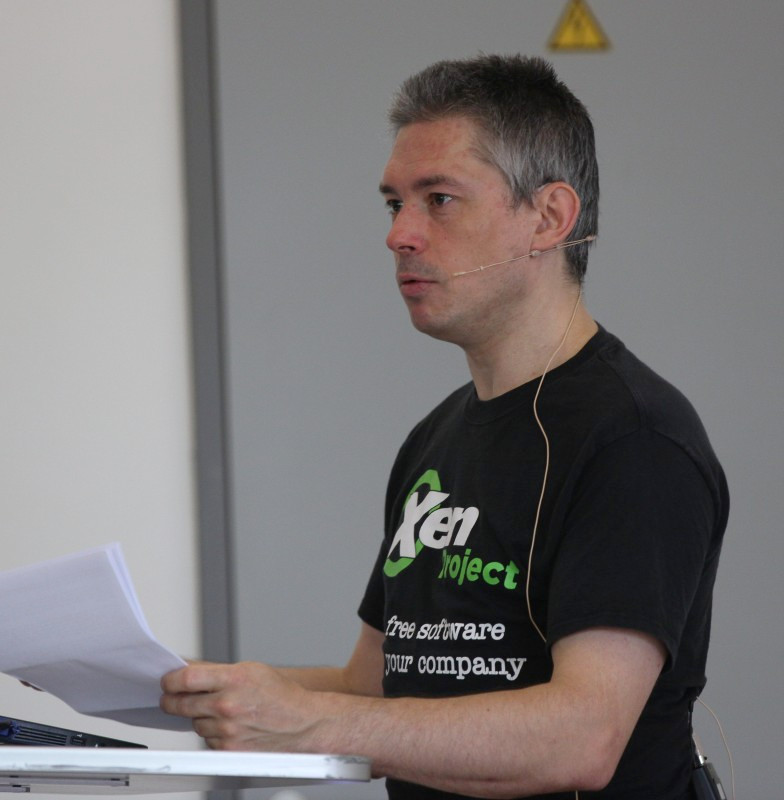 You are allowed to reorder the choices on your ballot paper, and this is effective.

That is, you can take the ballot paper in the CFV and edit the lines in it into your preferred order with cut and paste. You can look at the letters, or the Secretary's summary lines, when you do that.

It's important to use a proper text editor and not linewrap things while you do this.

After, that you can simply write numbers 1 to 8 into the boxes down the left hand side.

Rank all the options. That way when you get your vote ack back, any parse failure will show up as a blank space in the ack.

If you don't know what's going on, you may wish to read my summary and briefing blog post from a few weeks ago. There are 7 options on the ballot, plus Further Discussion (FD). With this posting I'm trying to help voting Debian Members (Debian Developers) cast their votes.

I am going to be neutral about the technical merits of systemd. My advice does not depend on your opinion about that.

So my advice here is addressed to people who like systemd and want to keep running it, and developing with it, as well as, of course, people who prefer not to use systemd. I'm even addressing readers who think systemd has useful features which they would like Debian packages to be able to use.

However, I am going to be opinionated about one key question: My baseline is that Debian must welcome code contributions to support running without systemd, just as it welcomes code contributions for other non-default setups. If you agree with that principle, then this posting is for you. Unfortunately this principle is controversial. Several of the options on the current GR mean rejecting contributions of non-systemd support. So in that sense I am not neutral.
»
Printer-friendly version

16499 reads

PDF version
More in Tux Machines
Geoffrey Knauth elected Free Software Foundation president; Odile Bénassy joins the board

The Free Software Foundation (FSF) today announced the addition of a new director to its board, and the election of a new president. Long-time free software activist and developer Odile Bénassy, known especially for her work promoting free software in France, was elected to the FSF's board of directors. Geoffrey Knauth, who has served on the FSF's board for over thirty years, was elected president. On her election, Bénassy said, "I'm happy and proud to accept FSF's invitation to be part of the board. I want to help keep steady the principles of free software, and the philosophical values around it. Free software counts among what the world badly needs nowadays." Knauth welcomed Bénassy, saying, "I am delighted that Odile Bénassy has agreed to become a director of the FSF, FSF's first director from Europe. Odile is a mathematics educator, researcher, software engineer, and leader of the GNU Edu project. She has been advocating for and developing free software for more than twenty years." FSF's executive director, John Sullivan, added, "Being on the FSF's board of directors means first and foremost standing as a guardian for free software and the associated user freedoms. With such a long track record, Odile has shown herself to be someone FSF members and supporters can count on. I'm really looking forward to working with her, and I'm excited to see all the ways she'll help the FSF be better and stronger." Describing his approach to his new position as president, Knauth posted a statement which begins, "The FSF board chose me at this moment as a servant leader to help the community focus on our shared dedication to protect and grow software that respects our freedoms. It is also important to protect and grow the diverse membership of the community. It is through our diversity of backgrounds and opinions that we have creativity, perspective, intellectual strength and rigor."

Android Leftovers

Review of Firefox "Fenix" for Android

Mozilla has begun a staged roll-out of its redesigned and rearchitected Firefox browser for Android (codename "Fenix"). So far, Fenix has only been released in 14 countries through the Google Play Store. Here's my review of Mozilla's new flagship mobile browser as a long-time user and as an extension developer. Fenix's user interface is minimal, but it represents a large amount of work under the hood. It's built on GeckoView and Mozilla Android Components (MOZAC); a set of reusable components for mobile app developers that makes it easier to build a web browser based on Mozilla technology. These components are a modernization of the old codebase as well as a direct competitor to WebView — the web engine that's built-in to Android, as well as Google's ChromiumView.

Interview: RISC-V CTO Mark Himelstein

RISC-V doesn't have the necessary sacks of cash to spread around, however. The brute force approach is closed to Himelstein and his colleagues, so how does he motivate developers who might be on the fence? "I'm working on it," he admits. "Look at Linux, at Hadoop, at Eclipse, at Apache… They grew up around the contributor model. Contributors to Hadoop are rock stars. It's exciting. There's cachet. It's like being in an exclusive club. It's hard to say how that happened. It just evolved." He contrasts that process to seemingly similar open-source processors like OpenSPARC or OpenPower. Those examples are ex post facto open source, he says. They started out as proprietary commercial products (at Sun and IBM, respectively) and then backed into the open-source world after the fact. "They just hopped on the open-source train." Nobody in those groups seems to have the same level of enthusiastic self-motivation that you see in, say, Hadoop or Linux circles, he says. "We want to be more like Linux or Hadoop."