China to ditch all Windows PCs by 2022 – could this be Linux's time to shine?
Submitted by Rianne Schestowitz on Tuesday 10th of December 2019 11:38:47 AM
Filed under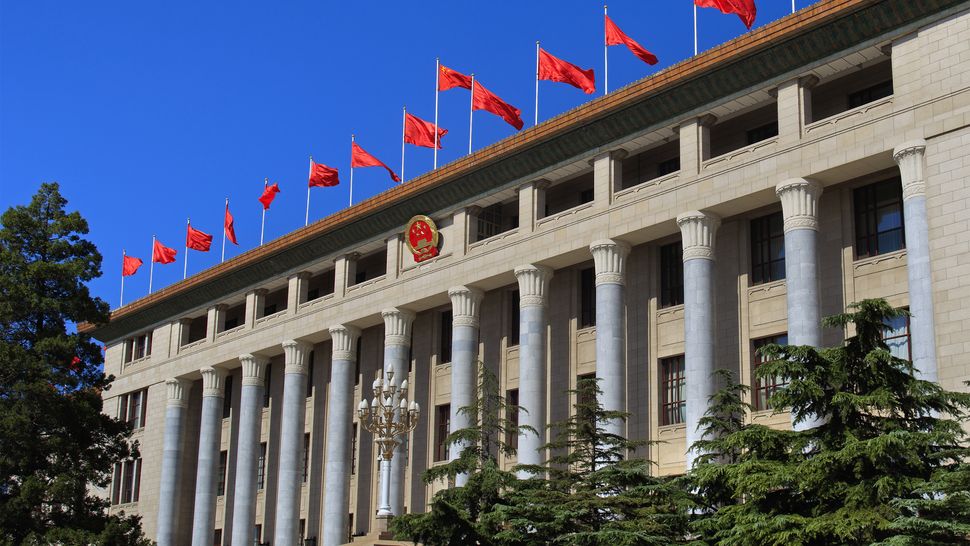 In a major blow to Microsoft, the Chinese government will be replacing all PCs that run Windows by 2022, and could instead use a Chinese-created Linux distro, such as Kylin Linux.
The order comes from the Chinese Communist Party Central Office, and is part of a drive to replace any computer that runs non-Chinese software, partly in response to the US government's blacklisting of Chinese hardware.
Microsoft gave a recent Windows 10 update to the wrong users
These are the best Windows 10 laptops out there
And the best Windows 10 antivirus apps of 2019
Chinese government services have been ordered to replace 30% of Windows PCs by the end of 2020, a further 50% in 2021 and the final 20% by the end of 2022.
»
Printer-friendly version

4238 reads

PDF version
More in Tux Machines
Programming Leftovers

Devices: Xtra-PC, Arduino and Inventor Coding Kit

The Xtra-PC Linux USB-Stick might be your solution if you have problems with your old and slow PC. It's a small flash drive stick and it's using Linux OS to boost you PC's operations. Check out now.

Peter Turczak's toddler son loves "technical stuff," especially things like keyboards and computers that adults use. After discussing this with other likeminded technical parents, the idea of giving new life to an old (PS/2 or AT) keyboard as a teaching tool was hatched.

SiFive in cooperation with Tynker and BBC Learning have launched a Doctor Who themed HiFive Inventor Coding Kit. This Initial HiFive Inventor Coding Kit is intended to help kids as young as seven years of age get involved with computer programming through a variety of fun exercises and challenges involving the RISC-V powered mini computer and related peripherals like LED lighting and speaker control. [...] So for those looking to get their kids involved with computer programming and looking for an IoT-type device with some fun sensors and various themed exercises to get them experimenting, the HiFive Inventor Coding Kit is worth looking into further. More details on the programming platform can be found via Tynker.com and on the hardware at HiFiveInventor.com. The HiFive Inventor Kit is available from Amazon.com and other Internet retailers for $75 USD.

Security Leftovers

Security updates have been issued by Arch Linux (atftp, coturn, gitlab, mdbook, mediawiki, nodejs, nodejs-lts-dubnium, nodejs-lts-erbium, nodejs-lts-fermium, nvidia-utils, opensmtpd, php, python-cairosvg, python-pillow, thunderbird, vivaldi, and wavpack), CentOS (firefox and thunderbird), Debian (chromium and snapd), Fedora (chromium, flatpak, glibc, kernel, kernel-headers, nodejs, php, and python-cairosvg), Mageia (bind, caribou, chromium-browser-stable, dom4j, edk2, opensc, p11-kit, policycoreutils, python-lxml, resteasy, sudo, synergy, and unzip), openSUSE (ceph, crmsh, dovecot23, hawk2, kernel, nodejs10, open-iscsi, openldap2, php7, python-jupyter_notebook, slurm_18_08, tcmu-runner, thunderbird, tomcat, viewvc, and vlc), Oracle (dotnet3.1 and thunderbird), Red Hat (postgresql:10, postgresql:12, postgresql:9.6, and xstream), SUSE (ImageMagick, openldap2, slurm, and tcmu-runner), and Ubuntu (icoutils).

Well this is a doozey. Made public a while back was a security vulnerability in many Snap Packages and the Snapcraft tool used to create them. Specifically, this is the vulnerability identified as CVE-2020-27348. It unfortunately affects many many snap packages… [...] The problem arises when the LD_LIBRARY_PATH includes an empty element in its list. When the Dynamic Linker sees an empty element it will look in the current working directory of the process. So if we construct our search paths with an accidental empty element the application inside our Snap Package could be caused to load a shared library from outside the Snap Package's shipped files. This can lead to an arbitrary code execution. It has been common to put a definition of the LD_LIBRARY_PATH variable into a Snap Package's snapcraft.yaml that references a predefined $LD_LIBRARY_PATH as if to extend it. Unfortunately, despite this being common, it was poorly understood that SnapD ensures that the $LD_LIBRARY_PATH is unset when starting a Snap Package's applications. What that means is that where the author tried to extend the variable they have inadvertantly inserted the bad empty element. The empty element appears because $LD_LIBRARY_PATH is unset so the shell will expand it to an empty string.

Security flaws can be incredibly stupid and dangerous. Of course, I'm not judging anyone, we are humans after all. But this little incident is quite funny.

Audiocasts/Shows: Blender 2.91, Server Security, Linux in the Ham Shack and More