Opening up Mali T720
Submitted by Roy Schestowitz on Saturday 21st of December 2019 02:18:57 AM
Filed under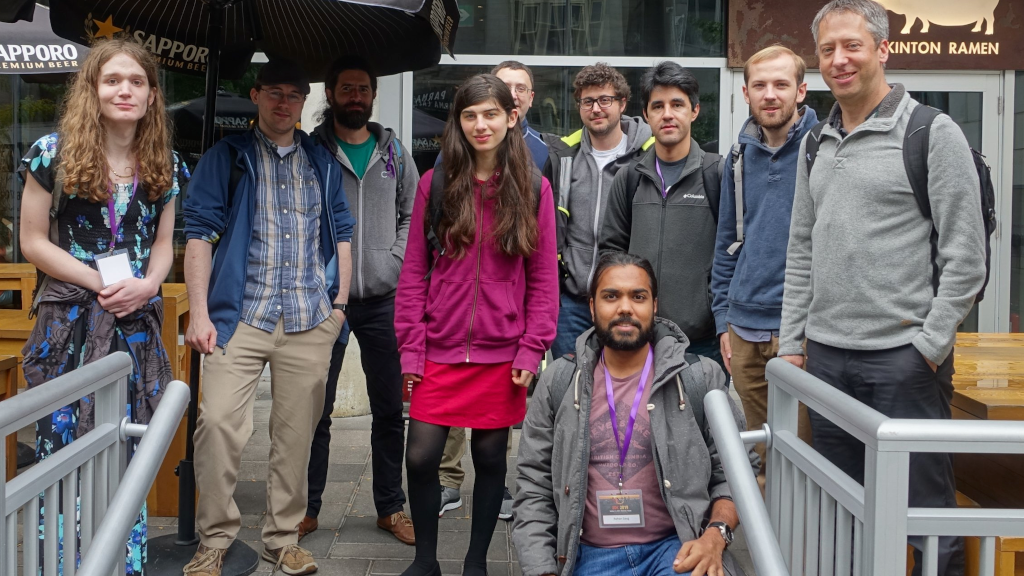 If you have a device with a Mali T720 or T820 GPU, you're in luck – your device is now supported in upstream Mesa at feature parity with other GPUs. Get out your Allwinner H6 or Amlogic S912 board, grab the latest Mesa, and enjoy a match of SuperTuxKart with fully free and open source mainline drivers!
When Panfrost began, we focused on the highest performance Mali GPUs found in Chromebooks. By contrast, Mali GPUs like T720 are designed for simplicity, where minimizing size is more important than maximizing performance.
Simplicity for the hardware, that is. For us, those changes mean new complexity – but we're up to the challenge. Over the past month, Collaboran Tomeu Vizoso and I reverse-engineered the Mali T720 and adapted Panfrost for the new devices.
Much of our work focused on the tiler. As I blogged about over the summer, Mali GPUs are "tiling" architectures, meaning they divide the screen into many small "tiles" or "bins" and operate on those smaller sections of the screen to save memory bandwidth and improve power efficiency. The fastest Mali architectures use "hierarchical tiling", where many different sizes of tiles are used at once. But this tiler is simplified, with no support for hierarchical tiling. Instead, the driver selects a single tile size used for the entire screen; the new model requires new driver changes. Fortunately after my work on hierarchical tiling over the summer, we were able to figure out the non-hierarchical tiler and then implement our findings in Panfrost with ease.
»
Printer-friendly version

2363 reads

PDF version
More in Tux Machines
Openwashing and Linux Foundation

Android Leftovers

Stay Organized With These 7 Calendar Apps for Linux

Keep track of time and events while working on your desktop using these must-have calendar apps for Linux. Calendar apps are a necessity for keeping track of events and your to-do tasks in this hectic modern work life. These apps can help you never forget anything again. The calendar apps available for Linux have a lot of handy productivity features that will help you remember stuff, suggest important dates, and help build good habits.

Games: 3000 Games On The Steam Deck, The Legend of Zelda: Ocarina of Time, 5 Best 3D Games for GNU/Linux

It took less than 4 months and here we are, with 3000 games on the Steam Deck! To be precise, there are now 3014 games at the time of writing working on the Steam Deck – in two categories as usual: Steam Deck Verified: 1527 titles Steam Deck Playable: 1487 titles

The fan-made PC port of The Legend of Zelda: Ocarina of Time, 'Ship of Harkinian' now supports 60fps, Linux and more. As part of the fan development team's latest "Ship of Harkinian Direct", Habour Masters unveiled the frame-rate boost as well as a host of new features. In addition to 60fps, the port now runs on Linux, and new features such as save states, Gameshark-style cheats and accessibility features such as voice descriptions have been added to the game.

It is true that Linux doesn't have a good name for the gaming sectors like Windows and macOS. But still, there are a lot of interesting games, including many 3D games available for Linux users. Indeed, the gaming companies are now getting interested in Linux, and so they are producing more games for this system. However, if you are a Linux user and want to enjoy some games in your free time, I can help. Today, we will discuss the best 3D games for Linux.