2019 Year in Review: PureOS
Submitted by Roy Schestowitz on Monday 23rd of December 2019 07:39:47 PM
Filed under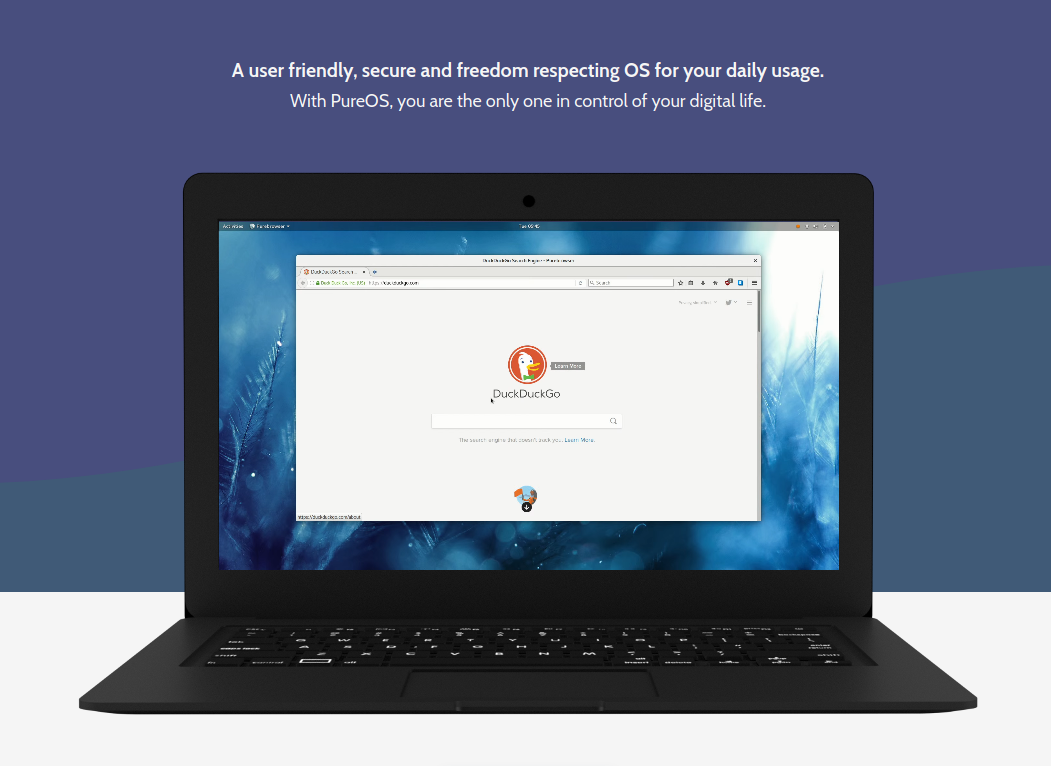 Our new stable release is called Amber and is designed to provide the security of coreboot with the stability of a well tested distro. This new version of PureOS retains its status as a Free Software Foundation "free distro" and we've added a sibling called Byzantium which is a rolling release.
We've improved our release cadence so that we can do in-depth testing with some regularity. Byzantium is now being updated directly from the mothership, Debian testing, for those who want the latest and greatest. We've been pleasantly surprised by the adoption of the two distros and I am looking forward to announce the availability of Byzantium ISO images early in the New Year. Some of you might have noticed that while it is possible to upgrade Amber to Byzantium (details in our forum) it's a big change with lots of new packages. If you're not feeling adventurous, no need to worry, we're going to continue to update Amber throughout 2020 with Amber updates and security fixes.
Our new rolling release was made possible by the flexibility of the Laniakea tool which we've invested significant resources in. Purism proudly sponsors the project and is also contributing to its broader adoption in the community as a way of building out the ecosystem of Free Software itself. Laniakea holds the logic to create new images as well as update packages which has allowed us to implement continuous delivery. Lanikea has allowed us to use Debian binary packages without having to rebuild each one by hand. Without Laniakea there simply would be too much work for the team. To top it off Matthias Klumpp created a tool that clones the entire Debian build process and let's you maintain a large Debian derivative with relatively little effort. It is currently powering the Librem 5 and x86 builds distributions.
»
Printer-friendly version

1958 reads

PDF version
More in Tux Machines
OSS Leftovers

Programming: Rust, C and Python

Proprietary Stuff and Openwashing

Security Leftovers

U.S. Wireless carriers are coming under heavy fire for failing to protect their users from the practice of SIM hijacking. The practice usually involves conning or bribing a wireless employee to port a victim's cell phone number right out from underneath them, letting the attacker then pose as the customer to potentially devastating effect. Carriers are facing numerous lawsuits from victims who say attackers used the trick to first steal their identity, then millions in cryptocurrency, or even popular social media accounts.

Stefan and I have been taking last week to add DNS over TLS into IPFire - another step to make DNS more private. Here is what we have done. Cleaning up some mess IPFire has multiple places where DNS servers could be configured. If you were using PPP for your Internet connection, you would have set this up with your dialup settings. If you were using a static IP address, then you would have set up the DNS servers with it in the setup. If you were using DHCP, you had a page on the web user interface to go to. This is not only confusing for the user, but also there were the places in the code where those settings were applied. Now, we have created an entire new page which combines all of it together! You will have a list where you can set all DNS servers and set new settings. [...] This will be release with Core Update 140. Amongst the many new features, we have removed a lot of code that has caused us a lot of trouble in the past and rewritten many things entirely from scratch.

Security updates have been issued by Arch Linux (chromium), Fedora (gnulib, ImageMagick, jetty, ocsinventory-agent, phpMyAdmin, python-django, rubygem-rmagick, thunderbird, and xar), Mageia (e2fsprogs, kernel, and libjpeg), openSUSE (icingaweb2), Oracle (git, java-11-openjdk, and thunderbird), Red Hat (.NET Core), Scientific Linux (git, java-11-openjdk, and thunderbird), SUSE (fontforge and LibreOffice), and Ubuntu (kamailio and thunderbird).