How to Rotate Display in Ubuntu, Linux
Submitted by arindam1989 on Saturday 28th of December 2019 02:31:32 PM
Filed under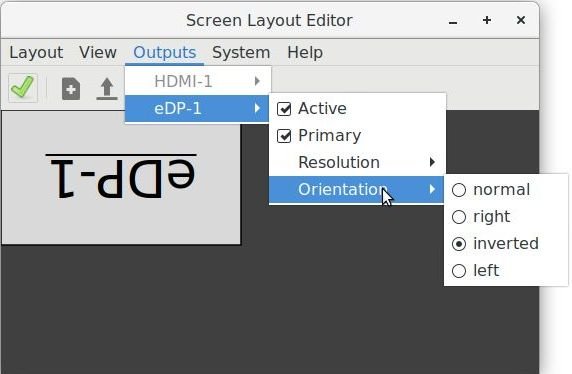 If you are using a tab, touchscreen laptops or any other device whose display can be rotated for different use cases and if it is running Ubuntu or any Linux - rotating a display can be tricky. This quick tutorial would help you how to rotate display using terminal and using a GUI.

»
Printer-friendly version

1724 reads

PDF version
More in Tux Machines
today's howtos

Open Hardware/Modding: Pi and Beyond

Issue 19 of our free magazine Hello World, written by and for the computing education community, focuses on the interaction between sustainability and computing, from how we can interact with technology responsibly, to its potential to mitigate climate change.

Guitar amplifiers have a hard life, and as anyone who's run a venue can tell you, they often have significant electrical issues after a life on the road. [Dsagman] had a Vox amplifier with fried internals, and rather than repair the original he rebuilt it with a Raspberry Pi inside to provide a fully-loaded array of effects.

If you like the 1970s aesthetic but think bell-bottoms, big hair and psychedelic wallpaper are a bit too much in this day and age, you might want to have a look at [Pierre Muth]'s latest build, The Absurd Notifier. It's a useful desk accessory that adds just a little bit of '70s flair to your office: housed inside what looks like an orange TV standing on shiny metal feet is a little gadget that can tell you if you've got important email messages waiting or an appointment coming up.

Android Leftovers

10 Tools to Generate and Have Fun With ASCII Art in Linux

Linux terminal is not as scary as you think. Of course, it could be intimidating in the beginning but once you know the terminal better, you start loving it. You are likely to use the terminal for serious work. But there are many fun stuff you can do in the terminal as well. One of them is experimenting with ASCII art. You can display predefined or random messages, play games, or run some animation in ASCII format in the Linux terminal using various command line tools.