A new decade for Sailfish OS
Submitted by Roy Schestowitz on Tuesday 31st of December 2019 02:09:16 PM
Filed under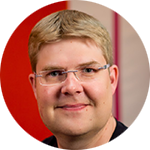 As the year 2020 and a new decade are just around the corner I'd like to thank all our partners, customers, community members, and fellow sailors across the world for being part of the world-changing Jolla Sailfish story for another year. Not only was 2019 a good year but the entire decade has also been a wild ride for us together. Sincere thanks for sailing it with us!
Our dear Sailfish OS, and our company Jolla is steadily approaching an age of 10 years. Most of you know the history. Already from the start we had a bold vision of offering the world a transparent, trusted and privacy-preserving independent alternative for the most personal tech device we use to manage our daily lives – the smartphone. This is the vision we've been carrying through all stages of the story, from developing and offering Jolla branded devices in the early days, to the licensing business we've been pushing for the past few years.
We are mobile and tech enthusiasts who want to build and develop a mobile operating system we want to use ourselves, and to perfect Sailfish OS for our licensing customers. In parallel we've created the Sailfish X program to carry on the Jolla device heritage for all you like-minded people who want to be independent from the big players, who cherish privacy and data integrity, and who simply just enjoy being boldly different!
»
Printer-friendly version

2432 reads

PDF version
More in Tux Machines
Fedora 34 Looking To Add An AArch64 KDE Plasma Desktop Spin

Given the AArch64 laptops coming to market and continuing popularity around ARM64 SBCs for Linux desktop use-cases, Fedora's KDE special interest group is proposing Fedora KDE Plasma edition also be spun for the 64-bit ARM architecture. While there is the Fedora KDE Plasma spin for x86_64, it currently isn't produced for AArch64. The desktop-minded spins to date for Fedora AArch64 have been Fedora Workstation with GNOME Shell and then Fedora Xfce for a lighter spin. There is also the minimal and server images, but the proposal laid out this week is for delivering Fedora KDE on AArch64 in 2021.

Android Leftovers

7 Best Free and Open Source Ruby-Based Web Content Management Systems

A web content management system (WCMS) is software designed to simplify the publication of Web content. In particular, it enables content creators to submit content without requiring technical knowledge of HTML or the uploading of files. A CMS is most commonly used in creating an intranet or in establishing a presence on the Web. This type of software that keeps track of every piece of content on a Web site. Content can be simple text, photos, music, video, documents, or just about anything you can think of. A major advantage of using a CMS is that it requires almost no technical skill or knowledge to manage. Not only do content management systems help website users with content editing, they also take care of a lot of "behind the scenes" work such as automatically generating navigation elements, making content searchable and indexable, keeping track of users, their permissions and security setting, and much more. To provide an insight into the quality of software that is available, we have compiled a list of 7 high quality free Ruby-based Linux WCMS. Hopefully, there will be something of interest for anyone who wishes to manage a website.

today's howtos

WireGuard is a modern VPN (Virtual Private Network) technology that utilizes state-of-the-art cryptography. Compared to other popular VPN solutions, such as IPsec and OpenVPN , WireGuard is faster, easier to configure, and has a smaller footprint. It is cross-platform and can run almost anywhere, including Linux, Windows, Android, and macOS. Wireguard is a peer-to-peer VPN; it does not use the client-server model. Depending on its configuration, a peer can act as a traditional server or client. It works by creating a network interface on each peer device tha

Compressed files with the .zip extension are commonplace throughout Windows systems, as it's been the native file compression method for the operating system since many years ago. On a Linux system, the nearest equivalent would have to be tar files and various methods of compression like gzip.

You would like to remove MySQL database from your Ubuntu system ? In this short tutorial, you will learn how to safely uninstall MySQL . Make sure however to create backups of your databases before starting the procedure.