A new decade for Sailfish OS
Submitted by Roy Schestowitz on Tuesday 31st of December 2019 02:09:16 PM
Filed under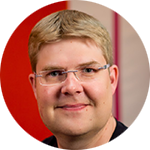 As the year 2020 and a new decade are just around the corner I'd like to thank all our partners, customers, community members, and fellow sailors across the world for being part of the world-changing Jolla Sailfish story for another year. Not only was 2019 a good year but the entire decade has also been a wild ride for us together. Sincere thanks for sailing it with us!
Our dear Sailfish OS, and our company Jolla is steadily approaching an age of 10 years. Most of you know the history. Already from the start we had a bold vision of offering the world a transparent, trusted and privacy-preserving independent alternative for the most personal tech device we use to manage our daily lives – the smartphone. This is the vision we've been carrying through all stages of the story, from developing and offering Jolla branded devices in the early days, to the licensing business we've been pushing for the past few years.
We are mobile and tech enthusiasts who want to build and develop a mobile operating system we want to use ourselves, and to perfect Sailfish OS for our licensing customers. In parallel we've created the Sailfish X program to carry on the Jolla device heritage for all you like-minded people who want to be independent from the big players, who cherish privacy and data integrity, and who simply just enjoy being boldly different!
»
Printer-friendly version

1750 reads

PDF version
More in Tux Machines
OSS Leftovers

Programming: Rust, C and Python

Proprietary Stuff and Openwashing

Security Leftovers

U.S. Wireless carriers are coming under heavy fire for failing to protect their users from the practice of SIM hijacking. The practice usually involves conning or bribing a wireless employee to port a victim's cell phone number right out from underneath them, letting the attacker then pose as the customer to potentially devastating effect. Carriers are facing numerous lawsuits from victims who say attackers used the trick to first steal their identity, then millions in cryptocurrency, or even popular social media accounts.

Stefan and I have been taking last week to add DNS over TLS into IPFire - another step to make DNS more private. Here is what we have done. Cleaning up some mess IPFire has multiple places where DNS servers could be configured. If you were using PPP for your Internet connection, you would have set this up with your dialup settings. If you were using a static IP address, then you would have set up the DNS servers with it in the setup. If you were using DHCP, you had a page on the web user interface to go to. This is not only confusing for the user, but also there were the places in the code where those settings were applied. Now, we have created an entire new page which combines all of it together! You will have a list where you can set all DNS servers and set new settings. [...] This will be release with Core Update 140. Amongst the many new features, we have removed a lot of code that has caused us a lot of trouble in the past and rewritten many things entirely from scratch.

Security updates have been issued by Arch Linux (chromium), Fedora (gnulib, ImageMagick, jetty, ocsinventory-agent, phpMyAdmin, python-django, rubygem-rmagick, thunderbird, and xar), Mageia (e2fsprogs, kernel, and libjpeg), openSUSE (icingaweb2), Oracle (git, java-11-openjdk, and thunderbird), Red Hat (.NET Core), Scientific Linux (git, java-11-openjdk, and thunderbird), SUSE (fontforge and LibreOffice), and Ubuntu (kamailio and thunderbird).