A new decade for Sailfish OS
Submitted by Roy Schestowitz on Tuesday 31st of December 2019 02:09:16 PM
Filed under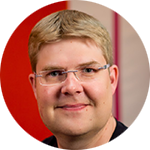 As the year 2020 and a new decade are just around the corner I'd like to thank all our partners, customers, community members, and fellow sailors across the world for being part of the world-changing Jolla Sailfish story for another year. Not only was 2019 a good year but the entire decade has also been a wild ride for us together. Sincere thanks for sailing it with us!
Our dear Sailfish OS, and our company Jolla is steadily approaching an age of 10 years. Most of you know the history. Already from the start we had a bold vision of offering the world a transparent, trusted and privacy-preserving independent alternative for the most personal tech device we use to manage our daily lives – the smartphone. This is the vision we've been carrying through all stages of the story, from developing and offering Jolla branded devices in the early days, to the licensing business we've been pushing for the past few years.
We are mobile and tech enthusiasts who want to build and develop a mobile operating system we want to use ourselves, and to perfect Sailfish OS for our licensing customers. In parallel we've created the Sailfish X program to carry on the Jolla device heritage for all you like-minded people who want to be independent from the big players, who cherish privacy and data integrity, and who simply just enjoy being boldly different!
»
Printer-friendly version

2522 reads

PDF version
More in Tux Machines
How to Format USB Drive or Pendrive on Linux?

Suppose you want to know how you can format a pen drive or USB drive. There are many ways to format, but I'll show you both the GUI and CLI method whichever you are comfortable that you can use. Method 1: Format USB Drive or Pen drive Using Terminals First we will see how to use terminal method to format USB drive Press a super key and search for terminals or use the shortcut key "Ctrl + Alt + T" to open terminal. To go further down we should know the USB drive partition otherwise we will format the wrong drive. How to check partition? There are many commands which you can use to check disk partition $ lsblk or $ df After passing this command now, you know which partition is assigned for your USB drive

Also Read

How to install the official Snap Store on Ubuntu, Arch, Manjaro, CentOS, Fedora

today's howtos

Android Leftovers

13MP Raspberry Pi 4 cam sells for $99

E-con announced two MIPI-CSI2 camera modules with Linux drivers: a 13MP, up to 4K "e-CAM130_CURB" for the Raspberry Pi 4 and an "e-CAM22_CUXVR" kit with an ultra-low-light, 2MP, HD camera for the Jetson AGX Xavier. E-con Systems has launched a pair of camera modules that connect to embedded Linux boards via MIPI-CSI2 interfaces. The $99 e-CAM130_CURB module is a 13-megapixel camera with up to 4K resolution designed to work with the Raspberry Pi 4. The $179 e-CAM22_CUXVR camera kit incorporates a 2-megapixel, Full HD e-CAM220_CUMI327_MOD camera module with ultra-low light sensitivity, designed for Nvidia's Jetson AGX Xavier Development Kit. Both are fixed, focus, electronic rolling shutter cameras equipped with E-Con's open source, V4L2-compliant camera driver with Gstreamer plus Linux source code and sample application.