Allison Randal Joins Conservancy Board
Submitted by Roy Schestowitz on Friday 3rd of January 2020 09:41:09 PM
Filed under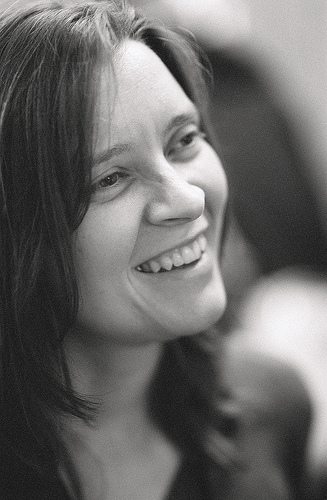 We're very excited to welcome Allison Randal to Conservancy's Board of Directors. When it comes to free and open source software, there are few people who have had so much experience in so many different ways. Over the last 30 years, she has taken on projects that became instrumental in welcoming more people to the software freedom cause. She's made numerous critical technical contributions in addition to her impressive leadership contributions. She's also worked hard to get folks from very different organizations to collaborate on languages, licensing and events. We're very lucky that Randal has chosen to bring her uniquely broad and historical perspective to her work as a Conservancy Director.
Randal is a board member at the Perl Foundation, a board member at the OpenStack Foundation, and co-founder of the FLOSS Foundations group for free software community leaders. At various points in the past she has served as president of the Open Source Initiative, president of the Perl Foundation, board member of the Python Software Foundation, chairman of the Parrot Foundation, chief architect of the Parrot virtual machine, Open Source Evangelist at O'Reilly Media, conference chair of OSCON, Technical Architect of Ubuntu, Open Source Advisor at Canonical, Distinguished Technologist and Open Source Strategist at HP, and Distinguished Engineer at SUSE. She collaborates in the Debian project, and is currently taking a mid-career research sabbatical at the University of Cambridge. While on sabbatical, she has been teaching computer science.
»
Printer-friendly version

2037 reads

PDF version
More in Tux Machines
GNU Parallel 20200222 ('BrexitDay') released [stable]

GNU Parallel 20200222 ('BrexitDay') [stable] has been released. It is available for download at: http://ftpmirror.gnu.org/parallel/ No new functionality was introduced so this is a good candidate for a stable release. GNU Parallel is 10 years old next year on 2020-04-22. You are here by invited to a reception on Friday 2020-04-17.

GNU/Linux in Crostini Form

If you are used to a menu-driven user interface in Linux or find the Chrome OS application launcher not quite to your liking for accessing Crostini Linux applications then one option you could try is LXPanel. The panel generates a menu for installed applications automatically from '*.desktop' files and can itself be incorporated in its own '.desktop' file which if pinned to the Chrome OS shelf can also be used as a means to start the 'penguin' container after booting. Unfortunately it is not quite perfect as the panel is displayed in the middle of the screen and doesn't respond well to changing its position under geometry in its panel settings. However you can toggle its visibility by clicking the panel's icon on the shelf. Also closing the panel (by right clicking the icon) only closes the 'LXPanel' application in Chrome OS so to terminate it fully you need to use 'killall lxpanel' in a terminal session.

We've been tracking a device known only as 'Mushu' for about a month at this point, and it brings with it a very specific and interesting addition to the Chrome OS ecosystem: a discrete GPU (or dGPU for short). When we first reported on this device being in development, I suggested that I don't see a ton of use cases for a Chromebook with a dGPU for most users. Without a proper video editor or tons of ways to play locally-stored games, its hard to make a case for dGPUs when existing Chromebooks are already so fast at what they do.

NVIDIA's Ray Tracing Approach in Vulkan

With Ray Tracing becoming ever more popular, NVIDIA have written up a technical post on bringing DirectX Ray Tracing to Vulkan to encourage more developers to do it. The blog post, titled "Bringing HLSL Ray Tracing to Vulkan" mentions that porting content requires both the API calls (so DirectX to Vulkan) and the Shaders (HLSL to SPIR-V). Something that's not so difficult now, with the SPIR-V backend to Microsoft's open source DirectXCompiler (DXC). Since last year, NVIDIA added ray tracing support to DXC's SPIR-V back-end too using their SPV_NV_ray_tracing extension and there's already titles shipping with it like Quake II RTX and Wolfenstein: Youngblood. While this is all NVIDIA-only for now, The Khronos Group is having discussions to get a cross-vendor version of the Vulkan ray tracing extension implemented and NVIDIA expect the work already done can be used with it which does sound good.

NVIDIA has written a new technical blog post on bringing HLSL ray-tracing to Vulkan with the same capabilities of DirextX Ray-Tracing. This effort is made feasible by Microsoft's existing open-source DirectXCompiler (DXC) with SPIR-V back-end for consumption by Vulkan drivers. Last year NVIDIA contributed to the open-source DXC support for SPV_NV_ray_tracing. This in turn with the open-source tooling allows converting DXR HLSL shaders into SPIR-V modules for Vulkan.

Vulkan Survey and AMDVLK, AMD Targets GNU/Linux

LunarG, the software company that Valve sponsors who work on building out the ecosystem for the Vulkan API recently conducted a Vulkan developer survey with the results out now. Before going over the results, just a reminder that Vulkan just recently turned four years old! The 1.0 specification went public on February 16, 2016. Since then, we've seen some pretty amazing things thanks to it. We've had Linux ports that perform really nicely, the mighty DXVK translation layer advanced dramatically, to the vkBasalt post-processing layer and so on—there's been a lot going on. However, as a graphics API do remember it's pretty young and has a long life ahead of it. As for the LunarG survey: there were 349 replies to it, and while not a huge amount it gives us an interesting insight into what some developers think and feel about how Vulkan is doing as a whole. Overall, it gives quite a positive picture on the health of Vulkan with over 60% feeling the overall quality of the Vulkan ecosystem as "Good" and almost 20% rating it as "Excellent".

AMDVLK 2020.Q1.2 is out as the first official AMD open-source Vulkan Linux driver code drop in one month. AMDVLK has been off its wagon this quarter with their previous weekly/bi-weekly code drops of AMDVLK but that just means the v2020.Q1.2 is quite a big one. First up, AMDVLK 2020.Q1.2 now is supporting Vulkan 1.2 that debuted back in January and with Mesa's RADV Radeon Vulkan driver already having supported it for weeks.

AMD's Radeon Pro Software for Enterprise 20.Q1.1 Linux driver release was made available this week as their newest quarterly driver installment intended for use with Radeon Pro graphics hardware.