2019 Year in Review: Librem 5 Software and Kernel
Submitted by Roy Schestowitz on Tuesday 7th of January 2020 02:34:14 PM
Filed under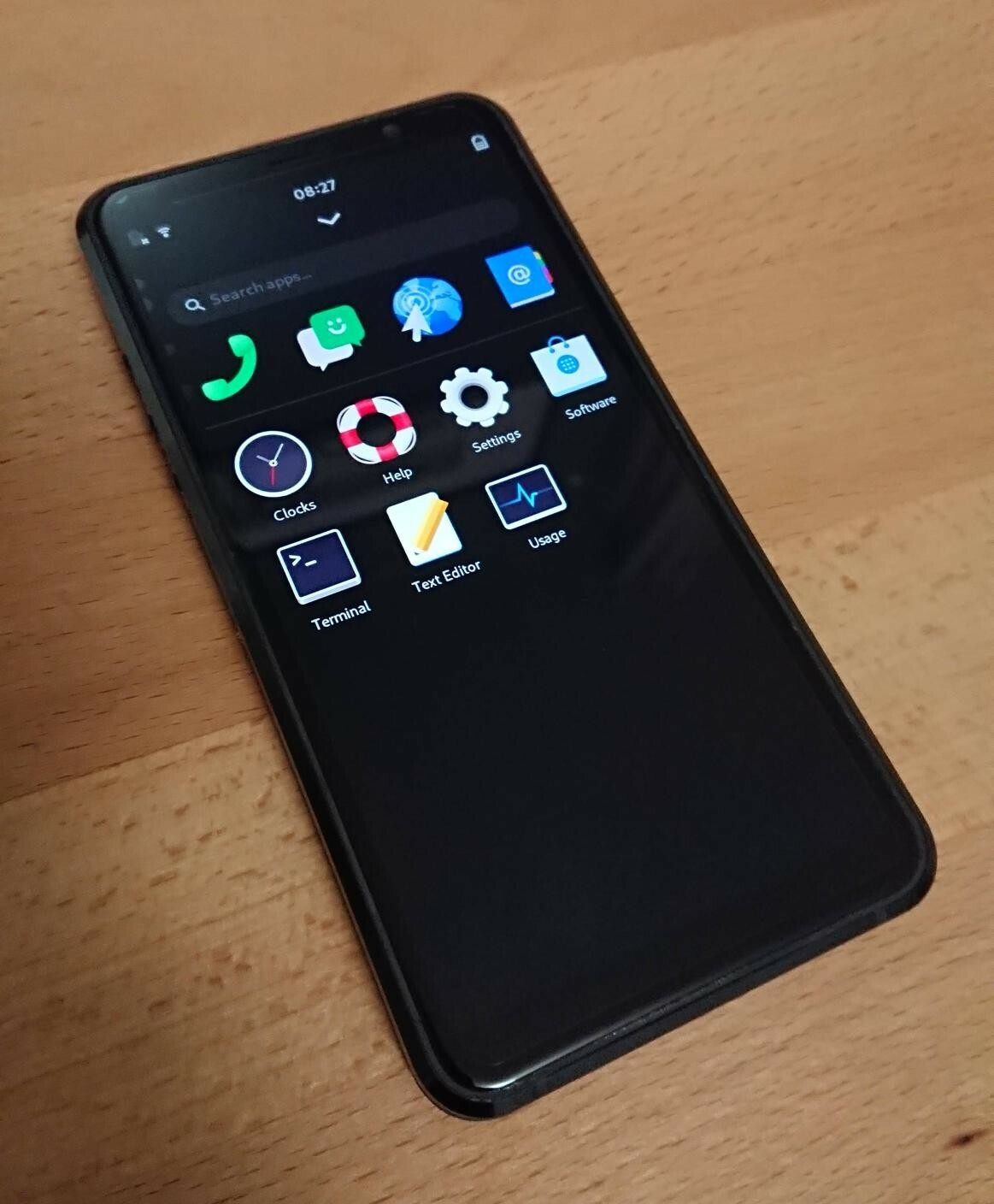 libhandy had several releases and got support for stick-to-finger gestures (and widgets that make use of it) as can be seen on the shell's lockscreen. That support was in large parts contributed by a community member (exalm).
The list of adaptive GNOME apps is steadily growing.
We're running pretty close to a mainline kernel, which several folks doubted would be possible, for several revisions. There's good support for the devkit upstream and initial patches for the phone already made it back into mainline too. There's some fun stuff like camera left for 2020. Most of the DSI display stack is upstream now with one driver missing but hopefully not too far away.
We can run mainline mesa as well, another thing that's not common in the embedded world, which will give us support for games from flatpaks in the near future
»
Printer-friendly version

1253 reads

PDF version
More in Tux Machines
OSS Leftovers

Programming: Rust, C and Python

Proprietary Stuff and Openwashing

Security Leftovers

U.S. Wireless carriers are coming under heavy fire for failing to protect their users from the practice of SIM hijacking. The practice usually involves conning or bribing a wireless employee to port a victim's cell phone number right out from underneath them, letting the attacker then pose as the customer to potentially devastating effect. Carriers are facing numerous lawsuits from victims who say attackers used the trick to first steal their identity, then millions in cryptocurrency, or even popular social media accounts.

Stefan and I have been taking last week to add DNS over TLS into IPFire - another step to make DNS more private. Here is what we have done. Cleaning up some mess IPFire has multiple places where DNS servers could be configured. If you were using PPP for your Internet connection, you would have set this up with your dialup settings. If you were using a static IP address, then you would have set up the DNS servers with it in the setup. If you were using DHCP, you had a page on the web user interface to go to. This is not only confusing for the user, but also there were the places in the code where those settings were applied. Now, we have created an entire new page which combines all of it together! You will have a list where you can set all DNS servers and set new settings. [...] This will be release with Core Update 140. Amongst the many new features, we have removed a lot of code that has caused us a lot of trouble in the past and rewritten many things entirely from scratch.

Security updates have been issued by Arch Linux (chromium), Fedora (gnulib, ImageMagick, jetty, ocsinventory-agent, phpMyAdmin, python-django, rubygem-rmagick, thunderbird, and xar), Mageia (e2fsprogs, kernel, and libjpeg), openSUSE (icingaweb2), Oracle (git, java-11-openjdk, and thunderbird), Red Hat (.NET Core), Scientific Linux (git, java-11-openjdk, and thunderbird), SUSE (fontforge and LibreOffice), and Ubuntu (kamailio and thunderbird).