Sailfish SDK 3.0 is now available
Submitted by Roy Schestowitz on Wednesday 8th of January 2020 04:21:01 PM
Filed under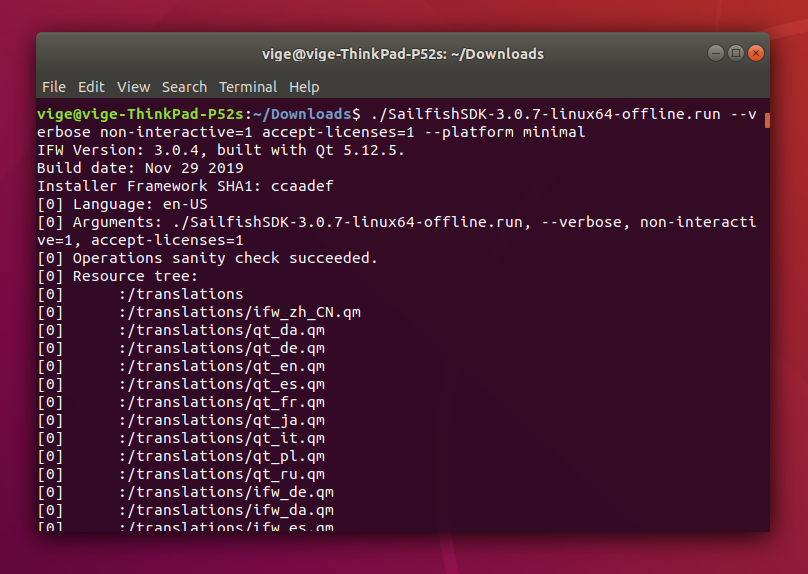 This new release contains several updates for the entire SDK system. Some of the changes are already visible through the interface within this update, but more will become available in future releases building on the enabling features we've included in this release. An example of these upcoming changes is the possibility to support different kinds of virtualization technologies for the build engine and the emulators.
Command line interface
Our command line tool (sfdk), which we already introduced in version 2.2, receives an upgrade in this release. As a result of these changes it is now possible to use the SDK within a continuous integration environment.
For users who are comfortable using Qt Creator you can continue using it as before. However, if you want to script parts of the development process, or if you're just happiest working from the command line, then sfdk provides important benefits. We'll look briefly at some of the things you can do below to give you a taste.
[...]
We hope you enjoy using the new SDK tools and we look forward to bringing you the other improvements we've been working on in the future.
»
Printer-friendly version

2449 reads

PDF version
More in Tux Machines
openSUSE Tumbleweed vs. Leap 15.2 vs. Jump Alpha Benchmarks

Following the recent alpha debut of the openSUSE Jump distribution for testing that is working to synchronize SUSE Linux Enterprise with openSUSE Leap, there was an inquiry made about the performance of it. So for addressing that premium member's question, here are some benchmarks carried out recently of the latest openSUSE Leap 15.2 against the openSUSE Jump in its early state against the rolling-release openSUSE Tumbleweed.

today's howtos

Ubuntu Touch OTA-13 Released With More Phones Supported, UI Improvements

The UBports community has announced the release of Ubuntu Touch OTA-13 as their newest over-the-air update to this Ubuntu mobile operating system. With Ubuntu Touch OTA-13 now supported are the Sony Xperia X/XZ/Performance and OnePlus 3/3T devices. This is on top of around one dozen other devices from the LG Nexus 4/5 to earlier OnePlus devices, FairPhone 2, Nexus 7, and different Meizu and BQ devices from the early days of the Ubuntu Touch effort at Canonical. Direct: Ubuntu Touch OTA-13 release Also: Ubuntu Weekly Newsletter Issue 649

Announcement of the passing of Jari Fredriksson

Some know that Jari's mirror broke a few weeks ago and we've been trying
to reach him. I am sorry to announce that Jari Fredriksson was a great
supporter of the project running an sa-update mirror, helping with our
masscheck program, testing releases, and just generally being a great
member of our community.

On behalf of the entire project, I'd like to extend our condolences to
him and his family.  He will be missed.

If anyone wishes to send a note of condolences it can be done through
Jouni, his employer. http://www.jounivirtanenconsulting.com/contact/

Sincerely,

Kevin A. McGrail