GtkSourceView on GTK 4
Submitted by Roy Schestowitz on Tuesday 14th of January 2020 10:05:40 AM
Filed under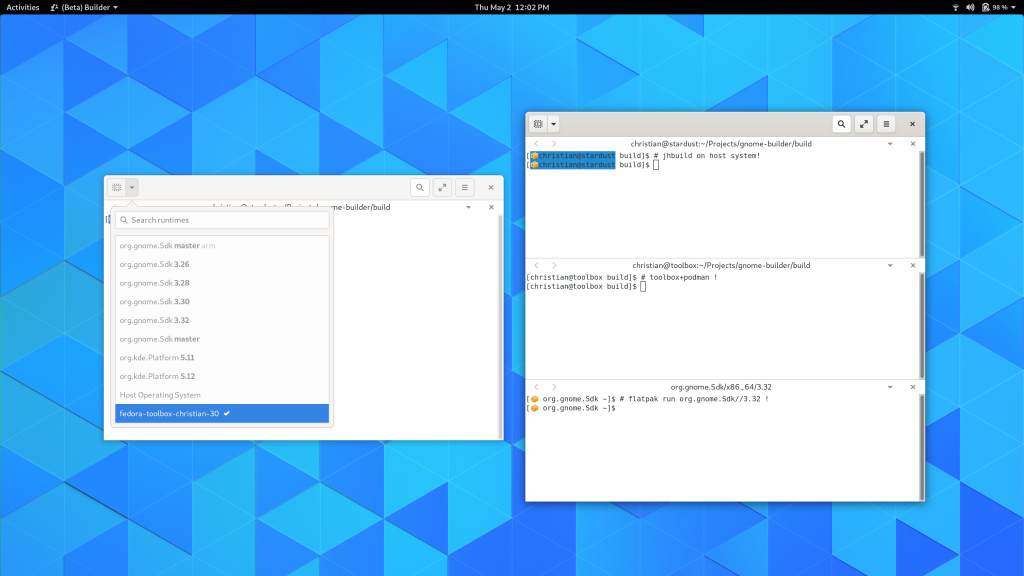 I spent some time this cycle porting GtkSourceView to GTK 4. It was a good opportunity to help me catch up on how GTK 4's internals have changed into something modern. It gave me a chance to fix a few pot-holes along the way too.
One of the pot-holes was one I left in GtkTextView years ago. When I plumbed the pixelcache into GTK 3's TextView I had only cached the primary text content. It seemed fine at the time because the gutters (used for line numbers) is just not that many pixels. So if we have to re-generate that every frame, so be it.
However, in a HiDPI world and 4k monitors on our laps things start to get… warm. So while changing the drawing model in GtkTextView we decided to make the GtkTextView gutters real widgets. Doing so means that GtkSourceGutterRenderer will be real GtkWidget's going forward and can do all sorts of neat stuff widgets can do.
»
Printer-friendly version

1177 reads

PDF version
More in Tux Machines
MNT Reform 2 Open Source DIY Arm Linux Modular Laptop Coming Soon (Crowdfunding)

We first covered MNT Reform in fall of 2017, when it was a prototype for a DIY and modular laptop powered by NXP i.MX 6QuadPlus processor, and with plans to eventually use i.MX 8 hexa-core processor. Last year they designed several beta units of Reform to get feedback for a dozen users, and have now fully redesigned the laptop based on an NXP i.MX 8M system-on-module with the crowdfunding campaign expected to go live in February on Crowd Supply. The goals of the project are to provide an open-source hardware laptop that avoids binary blobs as much as possible and is environmentally friendly. These goals guided many of the technical decisions. For example, there are many NXP i.MX 8M SoM's, but MNT selected Nitrogen8M as the schematics are available after registration on Boundary Devices website, and that means people wanting to create their own module compatible with Reform 2 could do so.

today's leftovers and howtos

Proprietary Software and Openwashing

What's your favorite Linux terminal trick?

The beginning of a new year is always a great time to evaluate new ways to become more efficient. Many people try out new productivity tools or figure out how to optimize their most mundane processes. One area to assess is the terminal. Especially in the world of open source, there are tons of ways to make life at the terminal more efficient (and fun!) with shortcuts and commands. We asked our writers about their favorite terminal trick. They shared their time-saving tips and even a fun terminal Easter egg. Will you adopt one of these keyboard shortcuts or command line hacks? Do you have a favorite you'd like to share? Tell us about it by taking our poll or leaving a comment.