Moving from Windows 7 to Plasma? Do it the Easy Way!
Submitted by Rianne Schestowitz on Wednesday 15th of January 2020 05:26:30 PM
Filed under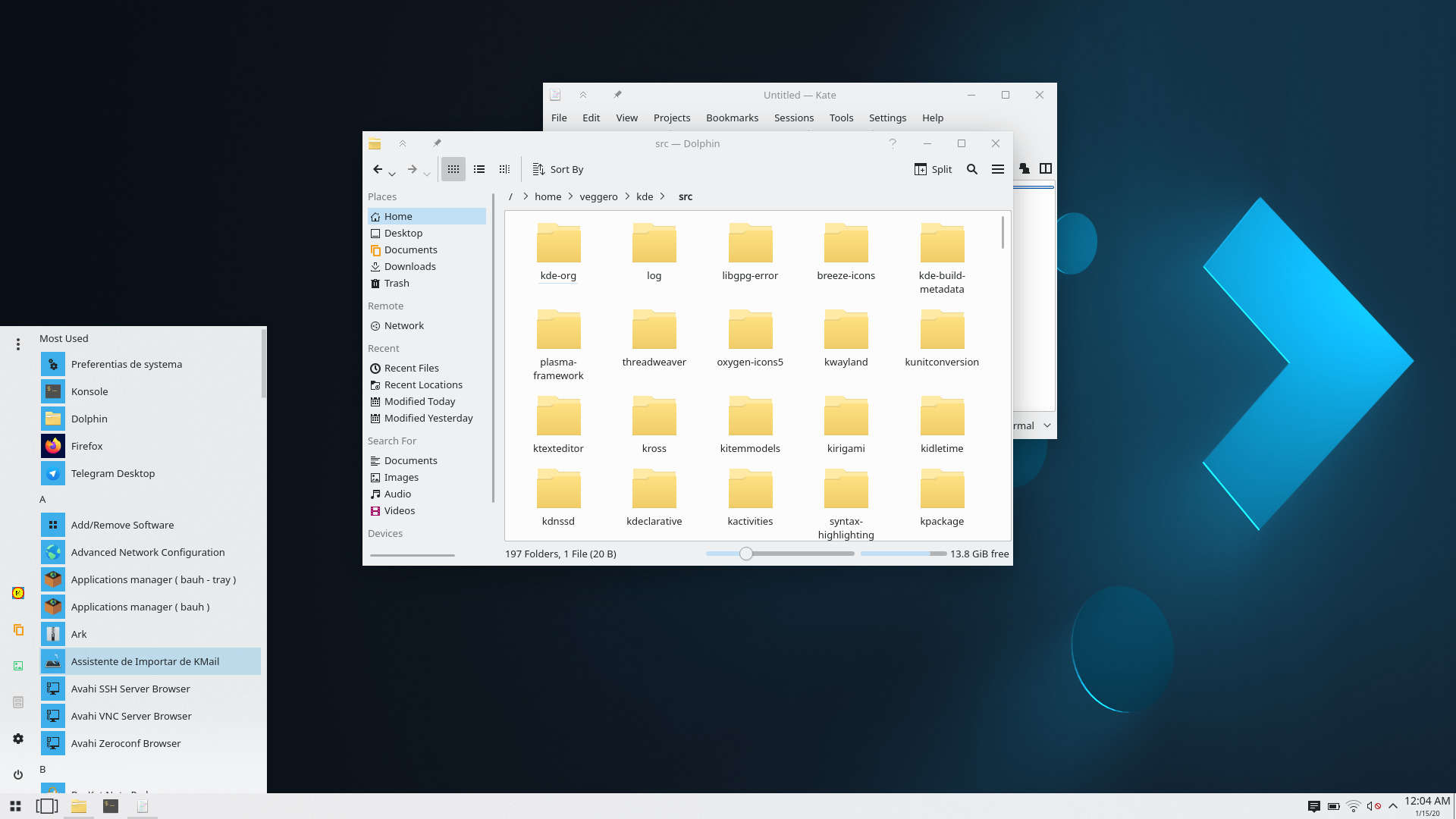 Redmond will no longer provide updates for the 2009 operating system. This puts almost a billion people in the difficult situation of facing increased security risks alongside a slow decline in software availability.
Folks who reject Microsoft's forced updates are already opting to regain control over their systems by switching to the friendly and full-featured Plasma desktop, built on a design philosophy which centers freedom and respect for its users. Recent buzz about the possibilities of Plasma has brought a lot of fresh faces on board, and now they are trying to navigate a new operating system that has its differences from Windows.
If you're one of those people, you're probably wondering where you can find experienced users to help you get settled in.
»
Printer-friendly version

1781 reads

PDF version
More in Tux Machines
HACKERS and HOSPITALS: How you can help

Free software activists, as well as many scientists and medical professionals, have long since realized that proprietary medical software and devices are neither ethical nor adequate to our needs. The COVID-19 pandemic has illuminated some of these shortcomings to a broader audience -- and also given our community a unique opportunity to offer real, material help at a difficult time. We're putting together a plan to pitch in, and we hope you'll join us: keep reading to find out what you can do! You may already be aware that software and hardware restrictions are actively hampering the ability of hospitals to repair desperately needed ventilators all over the world, and how some Italian volunteers ran into problems when they 3D printed ventilator valves. (As you can see from the link, the stories vary about exactly what their interaction with the manufacturer was, but it's clear that the company refused to release proprietary design files, forcing the volunteers to reverse-engineer the parts.) In LWN: HACKERS and HOSPITALS<

OCRFeeder - Where images go to text

Recently, finding really cool, new, unique Linux software has become a difficult task. A chore. And by recently, I actually meant these past four or five years, even since the slow decline of enthusiasm and innovation in the desktop space started. After all, there's a limit to how much good stuff can exist in a finite volume of intellect, but let's not forget the wrong shift of focus to mobile and the shattering of the year-of-the-Linux dream. This makes my test of a four-year-old piece of software named OCRFeeder valid, I think. For two reasons. If it's good, it's good. Second, I've always been interested in the progress of optical character recognition, and whether our tools (read AI) can do a reasonable job here. I wrote about this in detail a while back, and then reviewed YAGF in 2015. Now, let's have a look at OCRFeeder and what it can do. After me, brave Linux warriors.

LibreOffice Online Guide translated into Czech and Some LibreOffice 7.0 Previews

LibreOffice Online Guide was created as part of the Google Season of Docs programme, and released in December 2019. Today we're announcing that the Czech LibreOffice community has finished translating the guide, and it can be downloaded here. (See this page for English documentation.) It was a team effort, and participants were Petr Kuběj, Zuzana Pitříková, Zdeněk Crhonek, Roman Toman, Tereza Portešová, Petr Valach and Stanislav Horáček. Thanks to all volunteers! The Czech team continues with the translation of the Getting Started Guide, and is always open for new volunteers, translators and correctors. Give them a hand!

Jun Nogata help the LibreOffice community with new Fontwork. And now it's ready to be in use.

LibreOffice 7.0 will get new bullet imges. Hope you like them. In general you can use whatever image you like, want or find from the internet, so in the Bullet image dialog there are the following examples...

Audiocasts/Shows: LINUX Unplugged, Late Night Linux, Linux Headlines and More