Update: State of CentOS Linux 8, and CentOS Stream
Submitted by Roy Schestowitz on Monday 20th of January 2020 01:40:11 AM
Filed under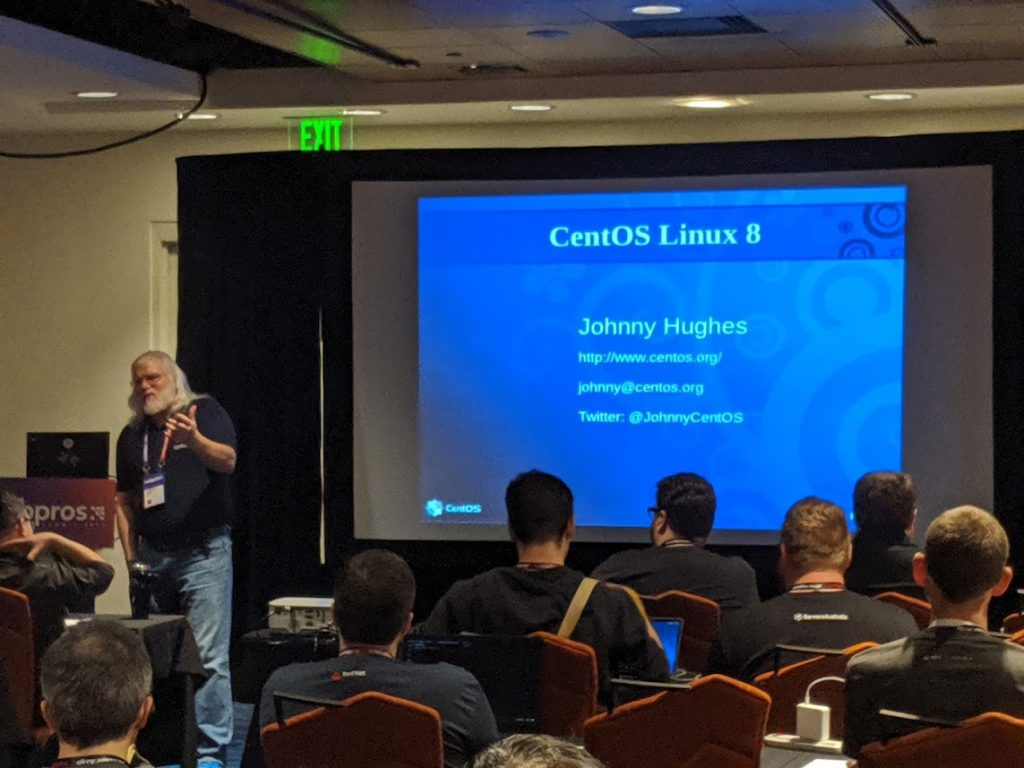 We wanted to update you on what is happening, largely out of sight to most of the community, on the CentOS Linux 8 front. We have appreciated the patience of the community, but we understand that your patience won't last forever.
A lot of the work in rebuilding RHEL sources into CentOS Linux is handled by automation scripts. Due to the changes between RHEL 7 and RHEL 8, many of these scripts no longer work, and had to be fixed to reflect the new layout of the buildroot. This work has been largely completed, allowing us to pull the source from Red Hat without a lot of manual work. This, in turn, should make the process of rebuilding RHEL 8.2 go much more smoothly than RHEL 8.0 and 8.1 have done.
Also: Retooled CentOS Build Scripts To Help Spin New Releases Quicker, More Automation
»
Printer-friendly version

1812 reads

PDF version
More in Tux Machines
Android Leftovers

Manjaro 19.0 released (Gnome, KDE, XFCE, Architect)

We are happy to publish another stable release of Manjaro Linux, named Kyria. The Xfce edition remains our flagship offering and has received the attention it deserves. Only a few can claim to offer such a polished, integrated and leading-edge Xfce experience. With this release we ship Xfce 4.14 and have mostly focused on polishing the user experience with the desktop and window manager. Also we have switched to a new theme called Matcha. A new feature Display-Profiles allows you to store one or more profiles for your preferred display configuration. We also have implemented auto-application of profiles when new displays are connected. Our KDE edition provides the powerful, mature and feature-rich Plasma 5.17 desktop environment with a unique look-and-feel, which we completely re-designed for this release. The full set of Breath2-themes includes light and dark versions, animated splash-screen, Konsole profiles, Yakuake skins and many more little details. We have rounded off text editor Kate with some additional color schemes and offer Plasma-Simplemenu as an alternative to the traditional Kickoff-Launcher. With a wide selection of latest KDE-Apps 19.12.2 and other applications Manjaro-KDE aims to be a versatile and elegant environment ready for all your everyday needs. Also: Manjaro Linux 19.0 "Kyria" Officially Released, This Is What's New

LMDE 4 "Debbie" – BETA Release

LMDE is a Linux Mint project which stands for "Linux Mint Debian Edition". Its goal is to ensure Linux Mint would be able to continue to deliver the same user experience, and how much work would be involved, if Ubuntu was ever to disappear. LMDE is also one of our development targets, to guarantee the software we develop is compatible outside of Ubuntu. LMDE aims to be as similar as possible to Linux Mint, but without using Ubuntu. The package base is provided by Debian instead.

Leap 15.2 Enters Beta Builds Phase

openSUSE Leap 15.2 entered the Beta phase last week and has already released two snapshots with the release of build 581.2 and build 588.2. Leap has a rolling development model until it's final build, so multiple builds will be released according to the road map until the gold master is released, which is scheduled for May 7. There are no concrete milestones in the rolling development model. As bugs are fixed and new packages introduced or excluded, snapshots of the latest beta phase builds will be released once they pass openQA testing.