ODF 1.3 approved as OASIS Committee Specification
Submitted by Roy Schestowitz on Wednesday 22nd of January 2020 04:11:54 AM
Filed under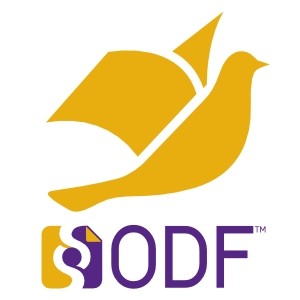 OASIS is pleased to announce that Open Document Format for Office Applications (OpenDocument) v1.3 from the OpenDocument TC has been approved as an OASIS Committee Specification.
The OpenDocument Format is an open XML-based document file format for office applications, to be used for documents containing text, spreadsheets, charts, and graphical elements. OpenDocument Format v1.3 is an update to the international standard Version 1.2, which was approved by the International Organization for Standardization (ISO) as ISO/IEC 26300 in 2015. OpenDocument Format v1.3 includes improvements for document security, clarifies underspecifications and makes other timely improvements.
The OpenDocument Format specifies the characteristics of an open XML-based application-independent and platform-independent digital document file format, as well as the characteristics of software applications which read, write and process such documents. It is applicable to document authoring, editing, viewing, exchange and archiving, including text documents, spreadsheets, presentation graphics, drawings, charts and similar documents commonly used by personal productivity software applications.
This Committee Specification is an OASIS deliverable, completed and approved by the TC and fully ready for testing and implementation.
»
Printer-friendly version

1992 reads

PDF version
More in Tux Machines
Android Leftovers

System76 Thelio Major Proves To Be A Major Player For Linux Workstations

For the past two months we have been testing the System76 Thelio Major and it's been working out extremely well with performance and reliability. The Thelio Major offering with options for Intel Core X-Series or AMD Ryzen Threadripper and resides between their standard Thelio desktop with Ryzen/Core CPUs and the Thelio Massive that sports dual Intel Xeon CPUs. The Thelio Major is the platform we have been using for all of our AMD Ryzen Threadripper 3990X testing and it's been working out great. The Thelio Major besides having Threadripper and Core X-Series CPU options can be configured with up to 256GB of RAM, up to two GPUs, and up to 46TB of storage for really yielding incredibly powerful Linux workstation performance potential.

Deprecating support for the Linux kernel

Running on the Hurd was always a goal for Guix, and supporting multiple kernels is a huge maintenance burden. As such it is expected that the upcoming Guix 1.1 release will be the last version featuring the Linux-Libre kernel. Future versions of Guix System will run exclusively on the Hurd, and we expect to remove Linux-Libre entirely by Guix 2.0. The Linux kernel will still be supported when using Guix on "foreign" distributions, but it will be on a best-effort basis. We hope that other distributions will follow suit and adopt the Hurd in order to increase security and freedom for their users. Also: Guix deprecating support for the Linux kernel

Essential Guide: How to Upgrade to Ubuntu 20.04 (Beta) Right Now

Well, in this guide I show you the steps required to upgrade to Ubuntu 20.04 from Ubuntu 18.04 or Ubuntu 19.10 right now, , nice and early, ahead of the final release. You do not need to download an .iso, fuss around with a USB thumb drive, or lose any of your files — you can upgrade directly with a half-way decent internet connection. Just keep in mind that (at the time you read this) the final stable release of the Focal Fossa is not yet available, only a beta quality candidate is.