Easy Librem 5 App Development: Flashlight
Submitted by Roy Schestowitz on Saturday 25th of January 2020 03:52:51 PM
Filed under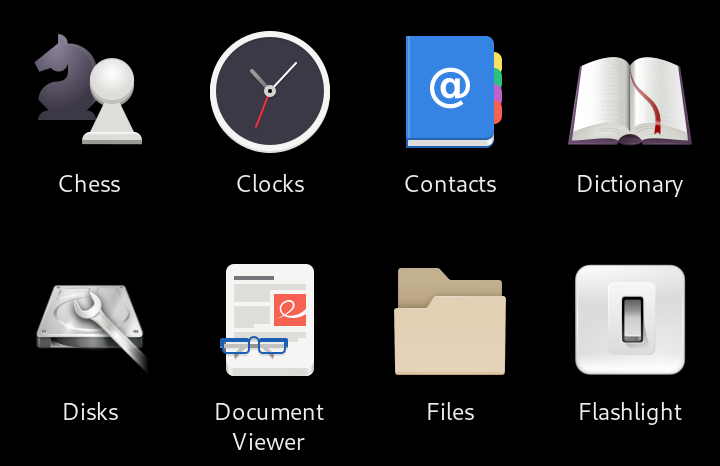 In my first post on easy application development on the Librem 5 I discussed how to turn a simple shell script that takes a screenshot into a full graphical app with only a few extra lines of code. In this post I will follow up with an even simpler application that took about twenty minutes to write with much of that time involved in reading documentation.
My Bright Idea
The interesting thing about smart phones is how many other devices they have replaced beyond a regular phone. For instance, there used to be a market for small, pocket-sized digital cameras, but now many people just use the cameras on their smart phones. While some people still do keep a pocket flashlight with them, many people just use the light on their smart phone.
I realized that a flashlight app would be another great way to showcase just how easy it is to develop applications for the Librem 5. As applications go the requirements are pretty simple: you need a button to turn on the light, a button to turn off the light, and a button to close the app.
»
Printer-friendly version

1830 reads

PDF version
More in Tux Machines
Rugged, Linux-driven IoT gateways are optimized for sensor monitoring

Neousys' IGT-33V and IGT-34C gateways run Debian on a TI AM3352 and offer PoE+ PD, isolated DIO, and 8x 0-10V (33V) or 4x 4-20mA (34C) analog inputs. They follow similar IGT30 and IGT-31D models that focus on digital outputs. We missed Neousys' January announcement of its IGT30 and IGT-31D IoT gateways, both of which run a Debian 9 Linux stack on a Texas Instruments Sitara AM3352 SoC. Now, the company has followed up with similar IGT-33V and IGT-34C models. The rugged new DIN-rail systems specialize in analog inputs and digital outputs compared to the earlier digital input focused models. All four IGT-30 series models, which are aimed primarily at sensor monitoring, among other industrial IoT applications, are covered below.

today's leftovers

Programming Leftovers

Linux Magazine's Latest Issue (With Paywall)