Making The AMD Ryzen Threadripper 3990X Run Even Faster - By Loading Up Intel's Clear Linux
Submitted by Rianne Schestowitz on Tuesday 11th of February 2020 10:26:23 PM
Filed under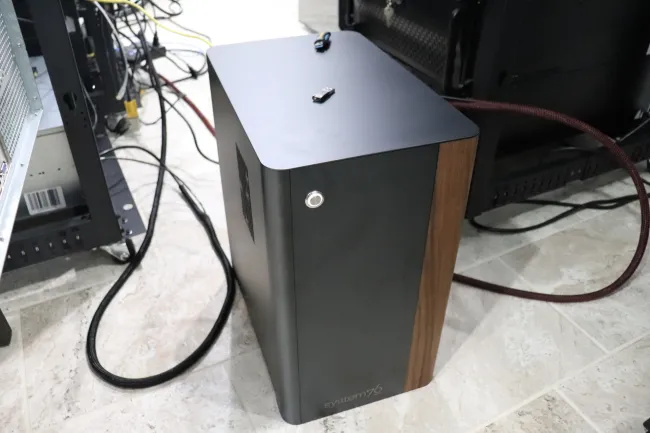 One of the interesting takeaways from my pre-launch briefing with AMD on the Ryzen Threadripper 3990X was AMD representatives actually recommending Clear Linux for use on this 64-core / 128-thread HEDT processor and the platform to which they've found the best performance. Yet, Clear Linux is an Intel open-source project. In any case, here are benchmarks of how Clear Linux performs against other Linux distributions on the Ryzen Threadripper 3990X within the System76 Thelio Major. And, holy crap, with the Threadripper 3990X on Clear Linux I managed to build the x86_64 default Linux kernel in under 20 seconds!
The Clear Linux recommendation for the Threadripper 3990X was hardly a surprise to me given my experience with the platform, just a bit surprising AMD representatives acknowledging the Intel open-source software creation during a briefing. We've been benchmarking Clear Linux for years and were the ones to initially shine the public spotlight on its impressive performance capabilities -- that includes for AMD platforms too with numerous tests on different platforms we've performed the past few years. Just recently were our benchmarks looking at how Clear Linux offered the best performance on a $199 AMD laptop while this testing is at the opposite end of the spectrum with the 64-core $3990 USD processor.
»
Printer-friendly version

2538 reads

PDF version
More in Tux Machines
A visual guide to Lens: A new way to see Kubernetes

There are many Kubernetes administration tools to choose from, whether you prefer a command-line utility or a graphical user interface. I recently covered k9s, a text-based interface that many day-to-day Kubernetes administrators enjoy, but you have to navigate through many Kubernetes-specific terms to use it. A lot of people who use Kubernetes less often would rather have a colorful, clean visual guide. This is where Lens, an open source integrated development environment (IDE) tool for administering Kubernetes clusters, comes in. [...] Lens is a beautiful and powerful alternative to managing Kubernetes from the command line. There are some times when you'll want to use the command line, mostly due to the drawbacks of manually editing charts before launching them or for tracking environmental changes. If you have good log-keeping practices in your cluster, this may not be a problem. If you are a visual person, Lens is a great way to explore your Kubernetes cluster and handle 95% of your administrative tasks.

Neptune 6.5 Release

Neptune 6.5 is out now. Its codename is 'Jet' which is the name of the mechanic and pilot of the Bebop in the anime Cowboy Bebop.

Devices: Arduino and Raspberry Pi, Synthesizer and More

Linux, Twitter look remove 'blacklist/whitelist' from code

Coding terms like 'master', 'slave', 'blacklist', and 'whitelist' could soon be a thing of the past as the likes of Linux, Twitter, Git, and IBM's Red Hat begin purging non-inclusive phrases from their code. Twitter Engineering announced last week that it wanted to "move away from" certain phrases that the social media company said was not reflective of its values. "There is no switch we can flip to make these changes everywhere, at once," the company said. "We will continue to iterate on this work and want to put in place processes and systems that will allow us to apply these changes at scale." Along with terms like 'blacklist' and 'whitelist', Twitter said it wants to move away from gendered pronouns and even 'dummy value'.