Startup Mycroft AI declares it will fight 'patent troll' tooth and nail after its Linux voice-assistant attracts lawsuit
Submitted by Rianne Schestowitz on Wednesday 12th of February 2020 05:13:41 PM
Filed under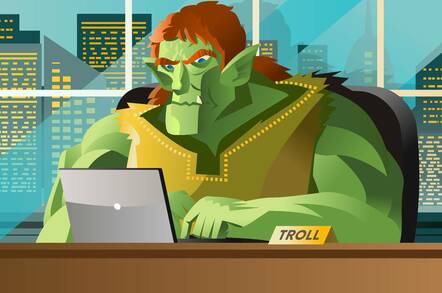 An AI startup is battling a patent-infringement lawsuit filed against it for building an open-source Linux-based voice-controlled assistant.
Mycroft AI first learned trouble was brewing when it was contacted by a lawyer at Tumey LLP, a Texas law firm focused on intellectual property, in December. In an email to the startup's CEO Joshua Montgomery, the legal eagle claimed Mycroft AI's technology infringed two US patents – 9,794,348 and 10,491,679 – belonging to Tumey's client, Voice Tech Corp.
Voice Tech's patents described a system for handling "voice commands from a mobile device to remotely access and control a computer." Mycroft AI develops voice-assistant software that runs on Linux systems, including Raspberry Pis and its own standalone Mark I and II gadgets, and responds to spoken requests, such as setting alarms and reminders, searching the web, and so on. You can add more features by installing add-ons called skills.
»
Printer-friendly version

2509 reads

PDF version
More in Tux Machines
Mozilla and Firefox Leftovers

Audiocasts/Shows: Ubuntu Podcast and More

This week we've been getting older and adding plugins to OBS Studio. We discuss Ubuntu being certified on the Raspberry Pi, Unity Remix, if Microsoft should buy Canonical and WSL getting GUI app support. We also round up our pick from the general tech news.

It's a storage showdown as Jim and Wes bust some performance myths about RAID and ZFS. Plus our favorite features from Fedora 32, and why Wes loves DNF.

Have you wanted to get started with testing in Python? Maybe you feel a little nervous about diving in deeper than just confirming your code runs. What are the tools needed and what would be the next steps to level up your Python testing? This week on the show we have Anthony Shaw to discuss his article on this subject. Anthony is a member of the Real Python team and has written several articles for the site. We discuss getting started with built-in Python features for testing and the advantages of a tool like pytest. Anthony talks about his plug-ins for pytest, and we touch on the next level of testing involving continuous integration.

Android Leftovers

Python Programming