A Raspberry Pi Kiosk
Submitted by Roy Schestowitz on Thursday 13th of February 2020 02:01:56 AM
Filed under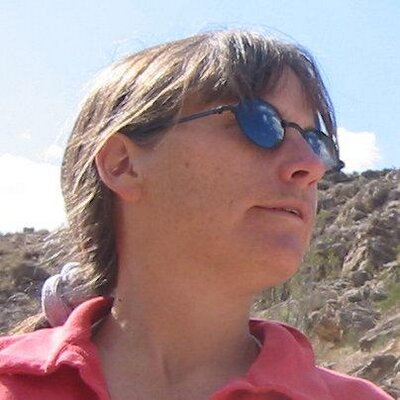 Unlike my usual Raspberry Pi hacks, the kiosk would need a monitor and a window system. So instead of my usual Raspbian Lite install, I opted for a full Raspbian desktop image.
Mistake. First, the Raspbian desktop is very slow. I intended to use a Pi Zero W for the kiosk, but even on a Pi 3 the desktop was sluggish.
More important, the desktop is difficult to configure. For instance, a kiosk needs to keep the screen on, so I needed to disable the automatic screen blanking. There are threads all over the web asking how to disable screen blanking, with lots of solutions that no longer apply because Raspbian keeps changing where desktop configuration files are stored.
Incredibly, the official Raspbian answer for how to disable screen blanking in the desktop — I can hardly type, I'm laughing so hard — is: install xscreensaver, which will then add a configuration option to turn off the screensaver. (I actually tried that just to see if it would work, but changed my mind when I saw the long list of dependencies xscreensaver was going to pull in.)
I never did find a way to disable screen blanking, and after a few hours of fighting with it, I decided it wasn't worth it. Setting up Raspbian Lite is so much easier and I already knew how to do it. If I didn't, Die Antwort has a nice guide, Setup a Raspberry Pi to run a Web Browser in Kiosk Mode, that uses my preferred window manager, Openbox. Here are my steps, starting with a freshly burned Raspbian Lite SD card.
»
Printer-friendly version

4428 reads

PDF version
More in Tux Machines
Android Leftovers

Privacy-focused Linux Distributions to Secure Your Online Presence in 2021

Linux distros are usually more secure than their Windows and Mac counterparts. Linux Operating Systems being open-source leaves very less scope of unauthorized access to its core. However, with the advancement of technologies, incidents of attacks are not rare. Are you in a fix with the coming reports of Linux systems targeted malware attacks? Worried about your online presence? Then maybe it's time to go for a secure, privacy-focused Linux distro. This article presents a guide to 3 privacy-oriented Linux distributions that respect your privacy online.

Stable Kernels: 5.14.7, 5.10.68, 5.4.148, 4.19.207, 4.14.247, 4.9.283, and 4.4.284


I'm announcing the release of the 5.14.7 kernel.

All users of the 5.14 kernel series must upgrade.

The updated 5.14.y git tree can be found at:
	git://git.kernel.org/pub/scm/linux/kernel/git/stable/linux-stable.git linux-5.14.y
and can be browsed at the normal kernel.org git web browser:
	https://git.kernel.org/?p=linux/kernel/git/stable/linux-s...

thanks,

greg k-h

Also: Linux 5.10.68 Linux 5.4.148 Linux 4.19.207 Linux 4.14.247 Linux 4.9.283 Linux 4.4.284

i.MX8M Nano based mini-PC features Wirepas mesh networking

SolidRun's $221-and-up "SolidSense N8 IoT Compact" mini-PC runs Linux on an i.MX8M Nano Solo with GbE, WiFi/BT, USB, and a choice of LTE or PoE. You also get a choice of RS485 with CAN or BLE 5.0 with Wirepas Massive. The SolidSense N8 IoT Compact embedded system follows SolidRun's i.MX6-based SolidSense N6 Edge Gateway, which similarly offers a bundle of the Wirepas wireless mesh software from Tampere, Finland based Wirepas. The wireless mesh software, which is now called Wirepas Massive, is pre-installed along with software defined radios (SDRs) on two of the four i.MX8M Nano based SolidSense N8 models. Applications include IoT tasks such as automation, asset tracking, security, and smart buildings.