Login and unlock in GNOME Shell 3.36
Submitted by Rianne Schestowitz on Tuesday 18th of February 2020 05:05:47 PM
Filed under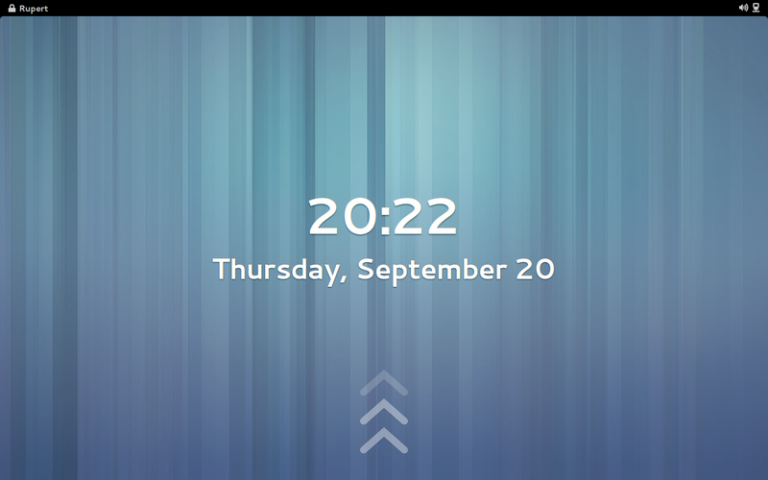 The upcoming GNOME 3.36 release includes a major update to the system login and unlock experience. The new design has been anticipated for a long time, and we're excited that it has finally arrived!
GNOME's existing login and unlock design has been largely unaltered since it was first introduced in GNOME 3.6, back in September 2012. That's seven and a half years ago! It's therefore no surprise that we've wanted to update the design for some time.
The initial round of design work for the new lock screen took place in 2017, at the GNOME UX hackfest in London. There, the GNOME design team, along with GNOME Shell developers, reviewed the goals and requirements, as well as the issues with the existing design, including the main areas of feedback that we've had.
»
Printer-friendly version

4814 reads

PDF version
More in Tux Machines
Essential Utilities: Flash OS Images

Linux offers a gamut of open source small utilities that perform functions ranging from the mundane to the wonderful. In our eyes, it's the breadth of these tools that help to make Linux a compelling operating system. For beginners to Linux the range of distributions can be daunting. Should I investigate Ubuntu, Arch Linux, openSUSE, elementaryOS, or even try Solus? A good way to experiment with Linux distributions and find the one that best fits your needs is to create a bootable SD card or USB drive flashed with the Linux distros. The tools featured in this article make this process simple and safe. They are all easy to use with a simple interface, and hard drive friendly.

Stable Kernels: 5.10.10, 5.4.92, 4.19.170, 4.14.217, 4.9.253 , and 4.4.253


I'm announcing the release of the 5.10.10 kernel.

All users of the 5.10 kernel series must upgrade.

The updated 5.10.y git tree can be found at:
	git://git.kernel.org/pub/scm/linux/kernel/git/stable/linux-stable.git linux-5.10.y
and can be browsed at the normal kernel.org git web browser:
	https://git.kernel.org/?p=linux/kernel/git/stable/linux-s...

thanks,

greg k-h

Also: Linux 5.4.92 Linux 4.19.170 Linux 4.14.217 Linux 4.9.253 Linux 4.4.253

The 10 Best GNOME Based Linux Distributions To Check Out in 2021

If you have ever used Linux, then there is no chance that you didn't hear about GNOME. GNOME is one of the best user-friendly and open source desktop environments based on Linux. It started its journey in 1997 by Miguel de Icaza and Federico Mena. But it is still popular among Linux lovers for its features. As a result, a bunch of distributions uses GNOME as their default desktop environment. Among them, Fedora, Ubuntu, Arch Linux are known as the best GNOME based Linux distribution. Moreover, this magnificent desktop environment comes with many features. For instance, a better web experience, GNOME map, application grid, and many more.

$1 PinePhone pogo pin breakout board lets you connect add-ons without removing the back cover

There are a lot of things that make the PinePhone different than most smartphones. It's designed to run GNU/Linux-based operating systems. It has physical switches that can disable the camera, mic, and wireless features. And it has a set of pogo pins that make it possible to connect add-ons like a keyboard, fingerprint reader, or thermal camera to extend the functionality of the phone The only problem is that you have to pop off the back cover to access those pogo pins, so many of the official and unofficial PinePhone mods that take advantage of the pins are designed to either replace the cover with a new one or cut a hole in the existing cover.