Login and unlock in GNOME Shell 3.36
Submitted by Rianne Schestowitz on Tuesday 18th of February 2020 05:05:47 PM
Filed under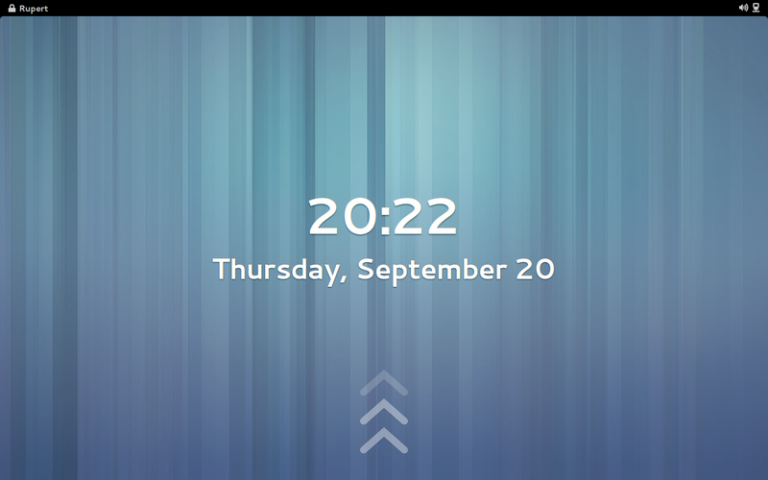 The upcoming GNOME 3.36 release includes a major update to the system login and unlock experience. The new design has been anticipated for a long time, and we're excited that it has finally arrived!
GNOME's existing login and unlock design has been largely unaltered since it was first introduced in GNOME 3.6, back in September 2012. That's seven and a half years ago! It's therefore no surprise that we've wanted to update the design for some time.
The initial round of design work for the new lock screen took place in 2017, at the GNOME UX hackfest in London. There, the GNOME design team, along with GNOME Shell developers, reviewed the goals and requirements, as well as the issues with the existing design, including the main areas of feedback that we've had.
»
Printer-friendly version

4532 reads

PDF version
More in Tux Machines
today's howtos

Linus Torvalds: "I Hope AVX512 Dies A Painful Death"

Linux creator Linus Torvalds had some choice words today on Advanced Vector Extensions 512 (AVX-512) found on select Intel processors. In a mailing list discussion stemming from the Phoronix article this week on the compiler instructions Intel is enabling for Alder Lake (and Sapphire Rapids), Linus Torvalds chimed in. The Alder Lake instructions being flipped on in GCC right now make no mention of AVX-512 but only AVX2 and others, likely due to Intel pursuing the subset supported by both the small and large cores in this new hybrid design being pursued. Also: The Linux Team Approves New Neutral Terminology background on AVX-512

Top 5 Open Source Video Conferencing Tools for Remote Working and Online Meetings

Working remote and looking for an open source video conferencing solution for hosting online meeting? Here are some of the best tools you can use.

How to Enable, Disable Keyboard, Mouse and Touch Devices via Terminal

You can do various quick configuration changes such as to enable, disable devices using Xinput via Terminal in Linux in general. Here's how.