Login and unlock in GNOME Shell 3.36
Submitted by Rianne Schestowitz on Tuesday 18th of February 2020 05:05:47 PM
Filed under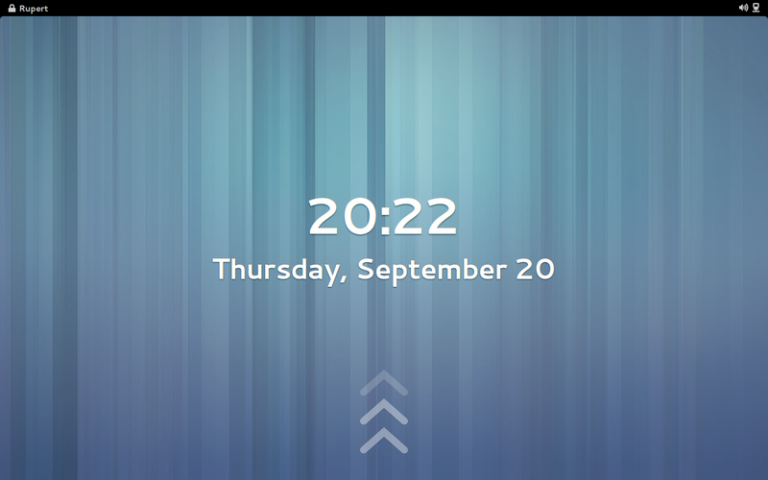 The upcoming GNOME 3.36 release includes a major update to the system login and unlock experience. The new design has been anticipated for a long time, and we're excited that it has finally arrived!
GNOME's existing login and unlock design has been largely unaltered since it was first introduced in GNOME 3.6, back in September 2012. That's seven and a half years ago! It's therefore no surprise that we've wanted to update the design for some time.
The initial round of design work for the new lock screen took place in 2017, at the GNOME UX hackfest in London. There, the GNOME design team, along with GNOME Shell developers, reviewed the goals and requirements, as well as the issues with the existing design, including the main areas of feedback that we've had.
»
Printer-friendly version

5047 reads

PDF version
More in Tux Machines
Low-Level Software: PulseAudio, VirtualBox, Vulkan and Radeon

today's howtos

Fedora and IBM/Red Hat Leftovers

Wine 6.14 Announcement

The Wine development release 6.14 is now available. What's new in this release (see below for details): - Mono engine updated to version 6.3.0, with upstream updates. - 32->64-bit thunks implemented in WOW64 dll. - More preparation work for the GDI syscall interface. - Various bug fixes. The source is available from the following locations: https://dl.winehq.org/wine/source/6.x/wine-6.14.tar.xz http://mirrors.ibiblio.org/wine/source/6.x/wine-6.14.tar.xz Binary packages for various distributions will be available from: https://www.winehq.org/download You will find documentation on https://www.winehq.org/documentation You can also get the current source directly from the git repository. Check https://www.winehq.org/git for details. Wine is available thanks to the work of many people. See the file AUTHORS in the distribution for the complete list. Also: Wine 6.14 Implements More 32-bit To 64-bit Thunks, Updated Mono Wine 6.14 released with Mono updates, more prep work for GDI syscall interface