Security scandal around WhatsApp shows the need for decentralised messengers and digital sovereignty
Submitted by Roy Schestowitz on Saturday 29th of February 2020 02:59:28 AM
Filed under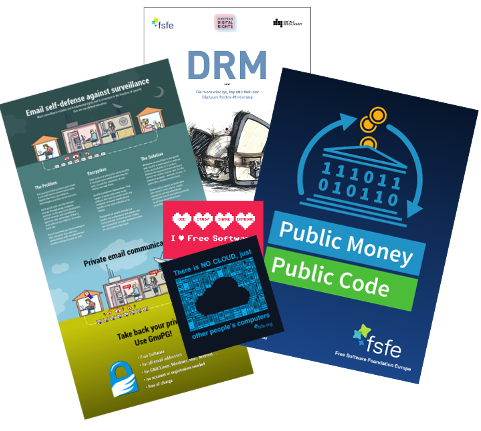 The recent security scandal around WhatsApp and access to the content of private groups shows that there is an urgent need for action with regard to secure communication.
Links to private chat groups in the proprietary WhatsApp messenger can be used to show the communication and private data of group members, even if you are not a member. The links could be found on various search engines. Even if they are removed from search results, links still work and give access to private group communication. Among these groups are also administrations like civil servants of the Indonesian Ministry of Finance. This case shows again that digital sovereignty is crucial for states and administrations. The security breach was first reported by Deutsche Welle.
In order to establish trustworthy and secure communication, governments need to strengthen interoperable Free Software solutions using Open Standards and enable decentralisation. This helps administrations as well as individuals to protect their privacy and empowers them to have control of the technology they use. The software is already in place and was used by most of the internet users before Google and Facebook joined the market: XMPP! This open protocol, also known as Jabber, has been developed by the Free Software community since 1999. Thanks to Open Standards it is possible to communicate with people who use a completely different client software and XMPP server. You are even able to communicate with other services like ICQ or AIM - some might remember. XMPP has also been used by tech enterprises like Facebook and Google for their chat systems, but both eventually switched to isolated proprietary solutions, so XMPP has been forgotten by many users.
»
Printer-friendly version

1958 reads

PDF version
More in Tux Machines
Android Leftovers

Linux, Android And Autonomous Vehicles: Who Says Elephants Cannot Dance?

In 2003, Louis Gerstner published "Who says elephants cannot dance?" The book described his role in transforming IBM IBM from the brink of bankruptcy. He explained the title of his book by saying, "For much of my business career, it has been dogma that small is beautiful and big is bad… It isn't a question of whether elephants can prevail over ants. It's a question of whether a particular elephant can dance. If it can, the ants must leave the dance floor." Open-source environments for autonomous vehicles are starting to sprout with the four most prominent systems being Nvidia NVDA NVDA Drive, Autonomous Stuff, Baidu BIDU Apollo, and perhaps the most interesting with Autoware. Note: Nvidia offers its Drive environment for free, but it is not strictly open source. "Will A Small Open-Source Effort From Japan Disrupt The Autonomous Vehicle Space ?" discusses the details of Autoware. However, lurking around the corner from these sprouts are the existing open-source elephants of GENIVI, Automotive Grade Linux, and Open Automotive Alliance (Android).

Scan and Repair Disk Bad Sectors in Ubuntu Linux, Fedora

There are terminal utilities available in Linux which can help you to manage hard disk bad sectors. You can scan and mark them as unusable as well using these utilities.

How I balance features and performance in my Linux terminal

I am a big fan of command-line applications, and I spend a lot of time working in a terminal. Terminal-based applications are, in many cases, faster, more flexible, and more intuitive than their graphical user interface (GUI) counterparts. Having a flexible and powerful terminal with many command-line tools makes me more productive. This is one of the main reasons I moved to Linux several years ago and never looked back. Because I spend so much time in the terminal, I invested some time to make it a pleasant environment to work in. My goal is to find a balance between having a feature-rich terminal without wasting too many system resources.