Some good coronavirus news: Monster Google-Oracle API copyright battle on hold as bio-nasty shuts Supremes
Submitted by Rianne Schestowitz on Wednesday 18th of March 2020 06:38:40 AM
Filed under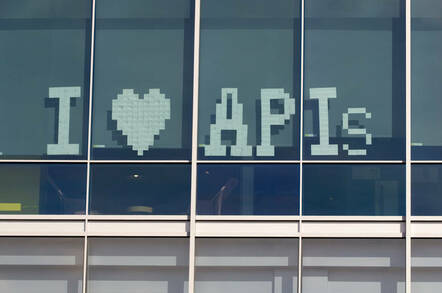 The ten-year monster battle between Google and Oracle over the use of Java APIs will be delayed until further notice – after the US Supreme Court announced it was suspending oral arguments over coronavirus fears.
The two sides were due to present their argument to the court on Tuesday, March 24 and there has been a flood of filings in the case in the past month. But on Monday, the Supreme Court said that "in keeping with public health precautions recommended in response to COVID-19, the Supreme Court is postponing the oral arguments currently scheduled for the March session (March 23-25 and March 30-April 1)."
It's not yet known when the case will be rescheduled - a meeting on Friday should provide more details. The court's statement also noted that its closure is "not unprecedented," but then gave two precedents there weren't exactly comforting:
"The Court postponed scheduled arguments for October 1918 in response to the Spanish flu epidemic. The Court also shortened its argument calendars in August 1793 and August 1798 in response to yellow fever outbreaks." How reassuring.
»
Printer-friendly version

2240 reads

PDF version
More in Tux Machines
today's leftovers

IBM/Red Hat Leftovers

In computer security, software implementations of cryptographic algorithms are vulnerable to side-channel attacks. This type of attack seeks to glean information from the computer system rather than from the program that it is running. As examples, Spectre and Meltdown are both side-channel attacks that target the microarchitecture of modern processors. Microarchitecture attacks are only a subset of all side-channel attacks. There are many others. An attacker who is able to access unauthorized regions in memory can discover private or sensitive information, including authentication secrets. A question that naturally follows is, "Where can I safely store my secrets?" One way to protect your Kubernetes or Red Hat OpenShift secrets is to store them in a hardware token. A hardware token physically separates your secret key from the host machine and the applications that it is running. You can use secret keys stored on smart cards or cryptographic tokens to authenticate to server-side applications. This article introduces Public Key Cryptography Standard #11 (PKCS #11), which you can use to uniquely identify objects stored in tokens. I show you how to build and use libssh with support for PKCS #11 and how to use curl to store and retrieve tokens through the secure shell (SSH) protocol.

A new update release for the 14.0 series of the IBM® Advance Toolchain for Linux on Power is now available.

Red Hat, Inc., the world's leading provider of open source solutions, today announced the winners of the Red Hat APAC Innovation Awards 2020 for China. China Mobile Communications Corporation Internet, China National Offshore Oil Corporation and GREE Group were honored at the Red Hat Forum China 2020 today for their exceptional and innovative use of Red Hat solutions.

Programming Leftovers

PyTorch is a widely used, open source deep learning platform used for easily writing neural network layers in Python enabling a seamless workflow from research to production. Based on Torch, PyTorch has become a powerful machine learning framework favored by esteemed researchers around the world. The newest stable release of PyTorch, version 1.7.0, has a number of new highlights including  CUDA 11, New APIs for FFTs, Windows support for Distributed training and more.

Assembly language offers special insights into how machines work and how they can be programmed.

JavaScript's humble start began in 1995, when it was created in just 10 days by Brendan Eich, then an employee with Netscape Communications Corporation. JavaScript has come a long way since then, from a tool to make websites pretty to a serious programming language. In its early days, JavaScript was considered a visual tool that made websites a little more fun and attractive. Languages like Jakarta Server Pages (JSP; formerly JavaServer Pages) used to do all the heavy lifting on rendered web pages, and JavaScript was used to create basic interactions, visual enhancements, and animations. For a long time, the demarcations between HTML, CSS, and JavaScript were not clear. Frontend development primarily consists of HTML, CSS, and JavaScript, forming a "layer cake" of standard web technologies.

Making Linux More Like Windows

Windows gaming on Linux got some love this week at the Linux Foundation's Open-Source Summit Europe virtual event. In particular, a recap of the work that's been done so far on extending the Linux kernel to better support Wine / Steam Play based support for Windows games running on Linux.  Gabriel Krisman Bertazi as an engineer for consulting firm Collabora talked about their work in recent years on improving the Linux kernel for supporting Valve's needs around running Windows games on Linux with Steam Play. Collabora has been one of Valve's partners for this effort along with CodeWeavers and Valve employing various developers on improving the Linux graphics stack, etc. 

Collabora have been doing presentations during the Open Source Summit, with one particular talk from Gabriel Krisman Bertazi on the "State of Linux Gaming" being quite interesting. While there has been a lot of progress with the Windows compatibility layers Wine and Valve's fork Proton (part of Steam Play), there's still plenty of areas currently lacking and needing work. Collabora is one company extending the Linux Kernel to improve Linux gaming with these compatibility layers, thanks to Valve sponsoring the work. One of the big missing pieces of the pie is supporting the likes of anti-cheat and DRM, with anti-cheat especially causing all sorts of problems entirely breaking lots of Windows games in Wine and Proton. The State of Linux Gaming talk was mostly going over what anyone following would already know, as the event isn't aimed at your typical Linux gaming enthusiast. However, it was still an interesting talk to follow. Thanks to The Linux Foundation, I was able to attend and listen to the talk (the online event requires a ticket purchase) but I've been told by my Collabora contact that they will all eventually be up on their own YouTube Channel which could be as soon as early next week for anyone to be able to view. If you want a brief overview, you can find the slides here from the event schedule. One of the key points that Gabriel Krisman Bertazi went over is their work on system call emulation, which is now required because DRM and anti-cheat tech "are issuing system calls directly from the Windows game code and that bypasses Wine because Wine is not a sandbox" and Wine currently cannot capture those system calls needed which ends up causing games to crash.