RetroArch Emulator 1.8.5 Released with Stability Improvements
Submitted by Roy Schestowitz on Sunday 22nd of March 2020 03:15:26 AM
Filed under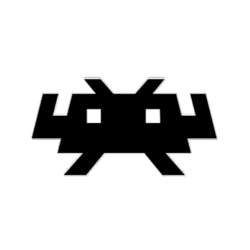 RetroArch, free and open-source front-end for emulators, game engines, released version 1.8.5 one day ago as the latest stable version.
RetroArch 1.8.5 brings Cheevos improvements, including support for extended Sega CD memory, queue multiple popups, prevent buffer overflow when encountering an unknown macro, don't block Sameboy core as it only exposes some memory, etc.
The new release also adds Menu Scroll Acceleration option, new timedate styles, DPI-based scaling, 'Nord' and 'Gruvbox Dark' Ozone themes, 'Flux' RGUI theme, and many other UI improvements.
Also it adds 'Arcade DAT Filter' option for scanner, supports for scanning Korea, Asia PS1 discs, and PSP Korean. And it adds disk control interface API extension, and brings stability improvements for 3DS, Linux, and video widgets etc. See CHANGELOG for details.
»
Printer-friendly version

1618 reads

PDF version
More in Tux Machines
Announcing the release of Oracle Linux 7 Update 8

Oracle is pleased to announce the general availability of Oracle Linux 7 Update 8. Individual RPM packages are available on the Unbreakable Linux Network (ULN) and the Oracle Linux yum server. ISO installation images will soon be available for download from the Oracle Software Delivery Cloud and Docker images are available via Oracle Container Registry and Docker Hub. Oracle Linux 7 Update 8 ships with the following kernel packages, which include bug fixes, security fixes and enhancements...

Devices: Rockchip, Olimex, DragonBoard and Axiomtek

LibreOffice: LibreOffice Macro Team, Writer and Impress

Macros help users to automate common tasks in LibreOffice. In September 2019 we announced a new team in our community to work on macro support. A progress report was published in November 2019, so let's review everything that happened since then. If you are interested in contributing to the macro team (development, testing or documentation), we'd love to hear from you – please send an email to ilmari.lauhakangas@libreoffice.org and we'll get in touch.

I already posted about the start of padded numbering support in Writer, there the focus was to insert 0 characters to pad up the result to 2 characters. Let's see how that got extended in the recent past… First, thanks Nicolas Christener who made this work by Collabora possible.

Possibly you search some nice presentation templates for LibreOffice Impress, because in-build templates aren't good for you?

today's howtos