Ubuntu 18.04/19.10/20.04 vs. Debian 10/Testing Benchmarks On AMD Ryzen
Submitted by Rianne Schestowitz on Sunday 22nd of March 2020 11:26:52 PM
Filed under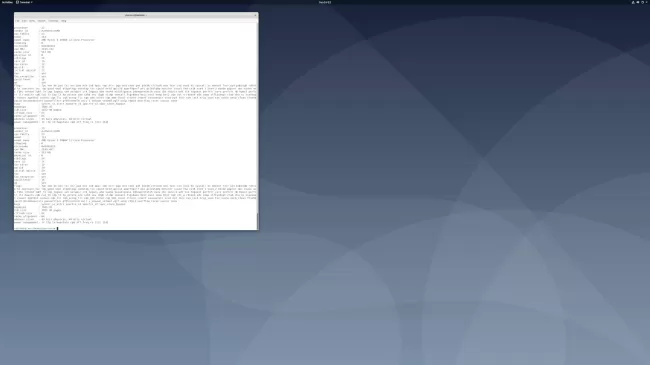 While Ubuntu is based on Debian, for those wondering how the performance of Ubuntu 20.04 LTS is looking not only compared to the previous 19.10 and 18.04.4 LTS releases but also Debian 10.3 stable and Debian Testing, here are some benchmark results on an AMD Ryzen 9 3900X system.
We have already shown results for how Ubuntu 20.04 LTS is a nice performance upgrade for those with newer hardware, but for those wondering about the performance in relation to upstream Debian, here are some fresh benchmarks. Debian 10.3 was benchmarked as well as Debian Testing as of this week for those development packages that ultimately will make up Debian 11 Bullseye. Likewise, for the Ubuntu 20.04 testing a daily development snapshot was used while more 20.04 LTS benchmarks will be on the way when its April release approaches.
»
Printer-friendly version

1281 reads

PDF version
More in Tux Machines
LibreOffice 6.4.3 Release Candidate Version 1 Released Today!

LibreOffice 6.4.3 RC1 Released: LibreOffice is one of the best open-source text editors. LibreOffice comes as default application release of Linux OS. LibreOffice is developed by Team Document Foundation. Today they announced that the LibreOffice 6.4.3 RC1 version has been released. As per their calendar, LibreOffice 6.4.3 RC1 has been released exactly on today!. This RC1 version has many bugs fixes and tweaks in essential features.

Unifont 13.0.01 Released

Unifont 13.0.01 is now available. This is a major release. Significant changes in this version include the addition of these new scripts in Unicode 13.0.0: U+10E80..U+10EBF: Yezidi, by Johnnie Weaver U+10FB0..U+10FDF: Chorasmian, by Johnnie Weaver U+11900..U+1195F: Dives Akuru, by David Corbett U+18B00..U+18CFF: Khitan Small Script, by Johnnie Weaver U+1FB00..U+1FBFF: Symbols for Legacy Computing, by Rebecca Bettencourt

Programming: micro.sth, RProtoBuf, Perl and Python

today's howtos

Kripton is a dark, flat-style GTK theme for Gnome-like desktop environments, with a heavy focus on colors that are easy on the eyes. Suffice it to say if you like dark themes, Kripton is for you. Follow along below to learn to install the Kripton GTK theme on Linux!

A while ago, we posted some good alternatives to Linux man pages. Those tools skips all theoretical part and gives concise Linux command examples.

Django is an Open-Source application framework written in Python. A framework is a collection of modules to make development easier. It encourages rapid development and clean, pragmatic design.