ARM9 in 2020 – Meet Microchip SAM9X60 SoC & Evaluation Kit
Submitted by Roy Schestowitz on Thursday 26th of March 2020 04:27:51 AM
Filed under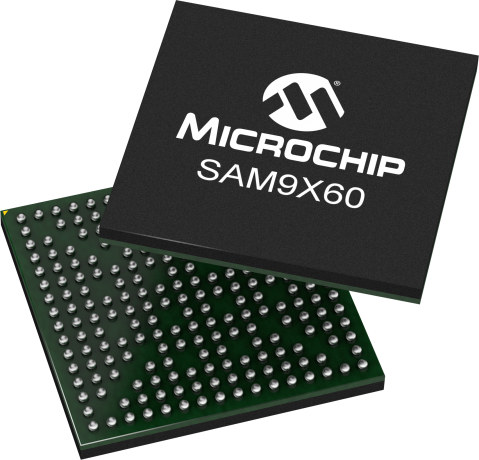 In my first job, I wrote code for a MIPS processor for VoIP phones, then I switched to NEC/Renesas MCUs for CD and DVD players, before going back to Linux and my first experience with an Arm processor: Cirrus Logic EP9307 with a single ARM9 (ARM920T) core clocked at 200 MHz. That was in 2005, and according to Wikipedia various ARM9 cores were released between 1998 to 2006, and now such cores are not recommended for new IC designs with most companies now building their chips around Arm Cortex-A/M/R cores.
At the end of last year, we wrote about Banana Pi BPI-F2S SBC based on Sunplus SP7021 "Plus1" quad-core Cortex-A7 processor with ARM9 and 8051 co-processor. Odd enough but at least the ARM9 core is not the main processor, however, while looking at the upcoming Linux 5.6 Linux kernel log I read an entry about a new SAM9X60 ARM926-based SoC from Microchip.
»
Printer-friendly version

1131 reads

PDF version
More in Tux Machines
LibreOffice 6.4.3 Release Candidate Version 1 Released Today!

LibreOffice 6.4.3 RC1 Released: LibreOffice is one of the best open-source text editors. LibreOffice comes as default application release of Linux OS. LibreOffice is developed by Team Document Foundation. Today they announced that the LibreOffice 6.4.3 RC1 version has been released. As per their calendar, LibreOffice 6.4.3 RC1 has been released exactly on today!. This RC1 version has many bugs fixes and tweaks in essential features.

Unifont 13.0.01 Released

Unifont 13.0.01 is now available. This is a major release. Significant changes in this version include the addition of these new scripts in Unicode 13.0.0: U+10E80..U+10EBF: Yezidi, by Johnnie Weaver U+10FB0..U+10FDF: Chorasmian, by Johnnie Weaver U+11900..U+1195F: Dives Akuru, by David Corbett U+18B00..U+18CFF: Khitan Small Script, by Johnnie Weaver U+1FB00..U+1FBFF: Symbols for Legacy Computing, by Rebecca Bettencourt

Programming: micro.sth, RProtoBuf, Perl and Python

today's howtos

Kripton is a dark, flat-style GTK theme for Gnome-like desktop environments, with a heavy focus on colors that are easy on the eyes. Suffice it to say if you like dark themes, Kripton is for you. Follow along below to learn to install the Kripton GTK theme on Linux!

A while ago, we posted some good alternatives to Linux man pages. Those tools skips all theoretical part and gives concise Linux command examples.

Django is an Open-Source application framework written in Python. A framework is a collection of modules to make development easier. It encourages rapid development and clean, pragmatic design.