ARM9 in 2020 – Meet Microchip SAM9X60 SoC & Evaluation Kit
Submitted by Roy Schestowitz on Thursday 26th of March 2020 04:27:51 AM
Filed under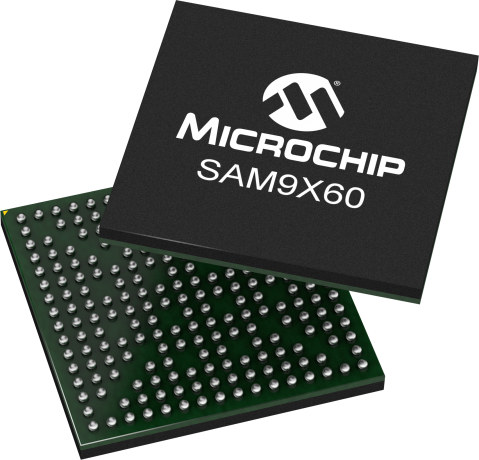 In my first job, I wrote code for a MIPS processor for VoIP phones, then I switched to NEC/Renesas MCUs for CD and DVD players, before going back to Linux and my first experience with an Arm processor: Cirrus Logic EP9307 with a single ARM9 (ARM920T) core clocked at 200 MHz. That was in 2005, and according to Wikipedia various ARM9 cores were released between 1998 to 2006, and now such cores are not recommended for new IC designs with most companies now building their chips around Arm Cortex-A/M/R cores.
At the end of last year, we wrote about Banana Pi BPI-F2S SBC based on Sunplus SP7021 "Plus1" quad-core Cortex-A7 processor with ARM9 and 8051 co-processor. Odd enough but at least the ARM9 core is not the main processor, however, while looking at the upcoming Linux 5.6 Linux kernel log I read an entry about a new SAM9X60 ARM926-based SoC from Microchip.
»
Printer-friendly version

2944 reads

PDF version
More in Tux Machines
today's howtos

How to Install yay AUR Helper in Arch Linux [Beginner's Guide]

This beginner's guide explains the steps to install the Yay AUR helper in Arch Linux.

Programming Leftovers

First Look at OpenMandriva Lx 4.2 on the Raspberry Pi 4

When OpenMandriva announced the Release Candidate of OpenMandriva Lx 4.2 earlier this month, it revealed the fact that they finished the AArch64 (ARM 64-bit) port. That's amazing news for OpenMandriva Lx fans who own an ARM64 device like the Raspberry Pi, Pinebook Pro, or even the PinePhone. The even better news is that OpenMandriva provided installable images for various popular devices, such as Raspberry Pi 3 Model B+, Raspberry Pi 4 Model B, Pinebook Pro, PinePhone, and Rock Pi 4C. A generic AArch64 image for UEFI compatible devices, such as various server boards, is also available for download.