ESP32-S2 WiFi SoC Sells for $1, ESP32-S2-WROOM & ESP32-S2-WROVER Modules for $2 and Up
Submitted by Roy Schestowitz on Thursday 26th of March 2020 04:44:40 AM
Filed under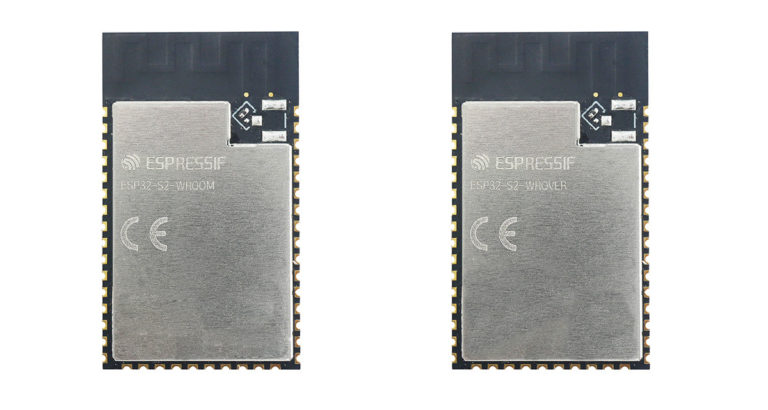 Espressif Systems ESP32-S2 was announced in May 2019, before the release of the datasheet and first internal development boards a few months later. Mass production was delayed due to COVID-19, but earlier this month we reported ESP32-S2 mass production had started and the company has a new ESP32-S2-Kaluga-1 multimedia development board in the works.
So it was just a question of time before the processor, modules, and boards become available. Unexpected Maker recently got a development kit with ESP32-S2 final silicon, so I thought maybe I could find ESP32-S2 hardware on Aliexpress.
Also: An open-source ventilator design has been submitted for fast-track approval
»
Printer-friendly version

1251 reads

PDF version
More in Tux Machines
LibreOffice 6.4.3 Release Candidate Version 1 Released Today!

LibreOffice 6.4.3 RC1 Released: LibreOffice is one of the best open-source text editors. LibreOffice comes as default application release of Linux OS. LibreOffice is developed by Team Document Foundation. Today they announced that the LibreOffice 6.4.3 RC1 version has been released. As per their calendar, LibreOffice 6.4.3 RC1 has been released exactly on today!. This RC1 version has many bugs fixes and tweaks in essential features.

Unifont 13.0.01 Released

Unifont 13.0.01 is now available. This is a major release. Significant changes in this version include the addition of these new scripts in Unicode 13.0.0: U+10E80..U+10EBF: Yezidi, by Johnnie Weaver U+10FB0..U+10FDF: Chorasmian, by Johnnie Weaver U+11900..U+1195F: Dives Akuru, by David Corbett U+18B00..U+18CFF: Khitan Small Script, by Johnnie Weaver U+1FB00..U+1FBFF: Symbols for Legacy Computing, by Rebecca Bettencourt

Programming: micro.sth, RProtoBuf, Perl and Python

today's howtos

Kripton is a dark, flat-style GTK theme for Gnome-like desktop environments, with a heavy focus on colors that are easy on the eyes. Suffice it to say if you like dark themes, Kripton is for you. Follow along below to learn to install the Kripton GTK theme on Linux!

A while ago, we posted some good alternatives to Linux man pages. Those tools skips all theoretical part and gives concise Linux command examples.

Django is an Open-Source application framework written in Python. A framework is a collection of modules to make development easier. It encourages rapid development and clean, pragmatic design.