Looking back at LibrePlanet 2020: Freeing the future together
Submitted by Roy Schestowitz on Friday 27th of March 2020 12:30:04 AM
Filed under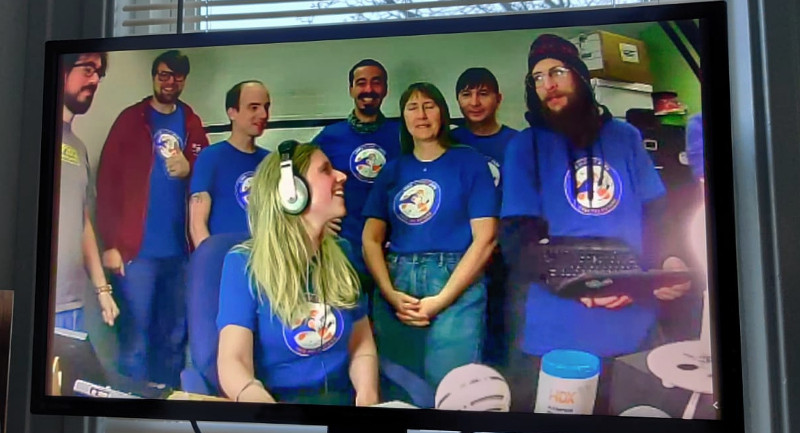 On March 14 and 15, the Free Software Foundation (FSF) held LibrePlanet 2020: Free the Future online. The virtual edition of LibrePlanet was nothing short of a success, and it was quite a journey to get there.
Looking back to a week before the conference, we had an incredible lineup, exciting plans, and more new program elements than we've ever had before. With a new logo designed by campaigns intern Valessio Brito, a refresh to the LibrePlanet 2020 Web site, renewed focus on using the LibrePlanet wiki to collaborate, and with a new home at the Back Bay Events Center, we were ready to receive hundreds of free software supporters in Boston for another successful conference. And then everything changed.
Our in-person event suffered the consequences of the global COVID-19 pandemic, forcing us to make the difficult decision of bringing LibrePlanet 2020 online in order to protect our supporters, staff, and all the many interrelated communities. There was no time to pause and mourn: instead, the FSF team put our heads together fast and charted a new direction.
Within the scope of five days, we were able to move the conference from an in-person experience to a live streaming event, thanks to the heroic efforts of our talented tech team, our volunteers, and the flexibility and cooperation of our scheduled speakers, even some previously unscheduled ones. We hosted three sessions at a time for both days of the conference, bringing viewers thirty-five streamed talks from forty-five speakers, as well as eight lightning talks. Technical difficulties were few and far between, and when one of our speakers asked how many nations were tuning in, within the span of eighteen seconds, twelve countries were identified.
»
Printer-friendly version

1995 reads

PDF version
More in Tux Machines
Android Leftovers

Stable Kernels: 5.5.15, 5.4.30, 4.19.114, 4.14.175, 4.9.218, and 4.4.218

I'm announcing the release of the 5.5.15 kernel. All users of the 5.5 kernel series must upgrade. The updated 5.5.y git tree can be found at: git://git.kernel.org/pub/scm/linux/kernel/git/stable/linux-stable.git linux-5.5.y and can be browsed at the normal kernel.org git web browser: https://git.kernel.org/?p=linux/kernel/git/stable/linux-s...

Android Leftovers

System76 Thelio Major Proves To Be A Major Player For Linux Workstations

For the past two months we have been testing the System76 Thelio Major and it's been working out extremely well with performance and reliability. The Thelio Major offering with options for Intel Core X-Series or AMD Ryzen Threadripper and resides between their standard Thelio desktop with Ryzen/Core CPUs and the Thelio Massive that sports dual Intel Xeon CPUs. The Thelio Major is the platform we have been using for all of our AMD Ryzen Threadripper 3990X testing and it's been working out great. The Thelio Major besides having Threadripper and Core X-Series CPU options can be configured with up to 256GB of RAM, up to two GPUs, and up to 46TB of storage for really yielding incredibly powerful Linux workstation performance potential.