The Status of Universal Package Systems
Submitted by Roy Schestowitz on Monday 30th of March 2020 08:16:38 PM
Filed under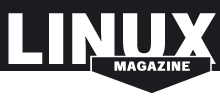 Billed as the future of package management, universal package systems like Snappy and Flatpak have failed to live up to their promise.
Remember universal package systems? Although AppImage, the earliest universal package system, was first released in 2004, the concept did not capture much attention until a decade later, when Canonical released Snappy and Red Hat released Flatpak. Each was presented as the next generation of package managers, usable by any distribution, and as a means to reduce the number of rival technologies. Yet in 2020, both Snappy and Flatpak have receded into the background, and the deb and RPM package management systems continue to dominate Linux, leaving the question of why Snappy and Flatpak did not fulfill their promises.
Two quick searches on DistroWatch reveal that, out of the 273 active distros listed, 39 support Flatpak, and 35 support Snap packages. At first, those may sound like respectable numbers, until you realize that a much more arcane deviation from the norm, like distros that do not ship systemd, can boast 99 distros. Moreover, those figures consist mainly of major distros that support Flatpak and Snap -- often both -- but still depend primarily on traditional package managers.
»
Printer-friendly version

3721 reads

PDF version
More in Tux Machines
Today in Techrights

Security Leftovers

today's leftovers

elementary Blog: Updates for July, 2022

Firstly, thank you so much for your patience this month! I've been out sick with COVID for about 3 weeks, so I haven't been able to contribute much or organize releases this month. I want to give a special thanks to our volunteer community who has continued to make improvements and move forward on projects in my absence. I'm excited to catch up and get back to work to make the most of the rest of this month. Having said that, this is going to be a very brief updates post. [...] A ton of energy in the community has gone into Gtk 4 porting for OS 7 and beyond. The team is making steady progress on porting System Settings and we landed the Gtk 4 port for Sideload. We've also uncovered some style issues and gaps in style constants, so if you're working on porting your app to our Flatpak Platform 7, know that we'll be releasing some fixes soon. I want to give some special acknowledgment to Owen Malicsi who has taken a lot of ownership over Gtk4 porting. Owen started contributing to elementary to improve his development skillset in preparation for college, and he's done an amazing job both in successfully porting components to Gtk 4 as well as identifying blockers and creating discussions around refactoring for Gtk 4 paradigms. I'm super proud of his growth and contribution and we wish him well in his studies! Thanks Owen! Read on