MNT Reform Open Source Hardware Laptop Launched for $999 and Up (Crowdfunding)
Submitted by Rianne Schestowitz on Saturday 9th of May 2020 07:32:29 AM
Filed under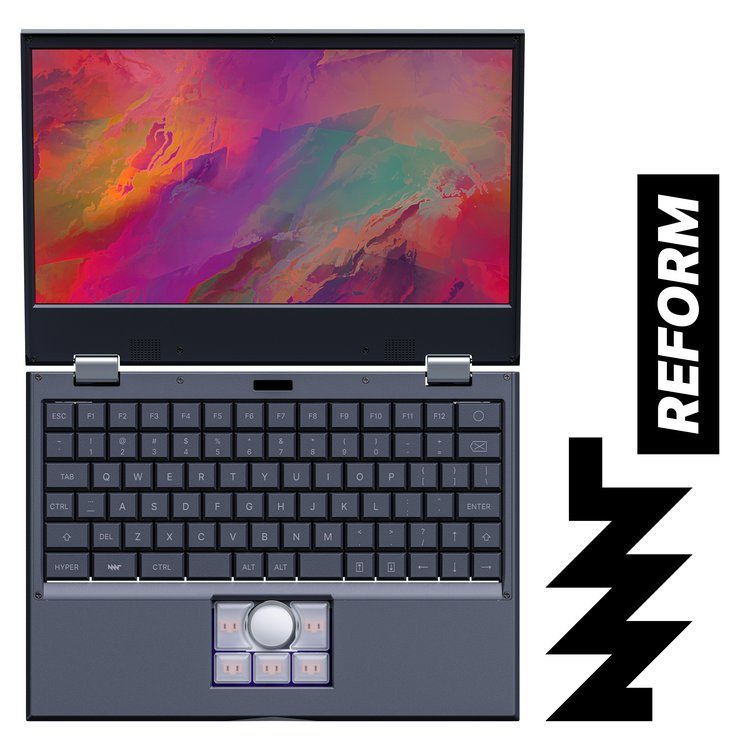 MNT Reform DIY Arm Linux laptop has been in the works at least since 2017. The open source hardware laptop is also fully modular with Boundary Devices Nitrogen8M SoM featuring NXP i.MX 8M quad-core Cortex-A53 processor and 4GB RAM, M.2 NVMe SSD storage, and standard, replaceable 18650 batteries.
The good news is the laptop is now almost ready for prime-time and has been launched on Crowd Supply with price starting at $999 in DIY kit form without storage, and $1,300 for a complete, assembled system with 256GB NVMe storage. If you don't have that amount of money to spend, but would like to support the project, a $40 MNT Reform T-shirt is also offered. Alternatively, the motherboard only goes for $550.
»
Printer-friendly version

5503 reads

PDF version
More in Tux Machines
Stable Kernels: 5.10.10, 5.4.92, 4.19.170, 4.14.217, 4.9.253 , and 4.4.253


I'm announcing the release of the 5.10.10 kernel.

All users of the 5.10 kernel series must upgrade.

The updated 5.10.y git tree can be found at:
	git://git.kernel.org/pub/scm/linux/kernel/git/stable/linux-stable.git linux-5.10.y
and can be browsed at the normal kernel.org git web browser:
	https://git.kernel.org/?p=linux/kernel/git/stable/linux-s...

thanks,

greg k-h

Also: Linux 5.4.92 Linux 4.19.170 Linux 4.14.217 Linux 4.9.253 Linux 4.4.253

The 10 Best GNOME Based Linux Distributions To Check Out in 2021

If you have ever used Linux, then there is no chance that you didn't hear about GNOME. GNOME is one of the best user-friendly and open source desktop environments based on Linux. It started its journey in 1997 by Miguel de Icaza and Federico Mena. But it is still popular among Linux lovers for its features. As a result, a bunch of distributions uses GNOME as their default desktop environment. Among them, Fedora, Ubuntu, Arch Linux are known as the best GNOME based Linux distribution. Moreover, this magnificent desktop environment comes with many features. For instance, a better web experience, GNOME map, application grid, and many more.

$1 PinePhone pogo pin breakout board lets you connect add-ons without removing the back cover

There are a lot of things that make the PinePhone different than most smartphones. It's designed to run GNU/Linux-based operating systems. It has physical switches that can disable the camera, mic, and wireless features. And it has a set of pogo pins that make it possible to connect add-ons like a keyboard, fingerprint reader, or thermal camera to extend the functionality of the phone The only problem is that you have to pop off the back cover to access those pogo pins, so many of the official and unofficial PinePhone mods that take advantage of the pins are designed to either replace the cover with a new one or cut a hole in the existing cover.

Best mathematics packages for Linux in 2021

Why would you want to do mathematics on Linux? Isn't mathematics over when you leave school? No! Maths is fun. You may also have forgotten much of what you should have learned in school. With the packages in this roundup we'll show which you should choose for what purpose. While you can use all the packages here for learning, there are two in particular that are much better at teaching, rather than giving you results for some project. You will see that you can even control a drone with the help of mathematics.