Bye Raspbian! Long Live Raspberry Pi OS!
Submitted by Rianne Schestowitz on Monday 1st of June 2020 07:35:53 AM
Filed under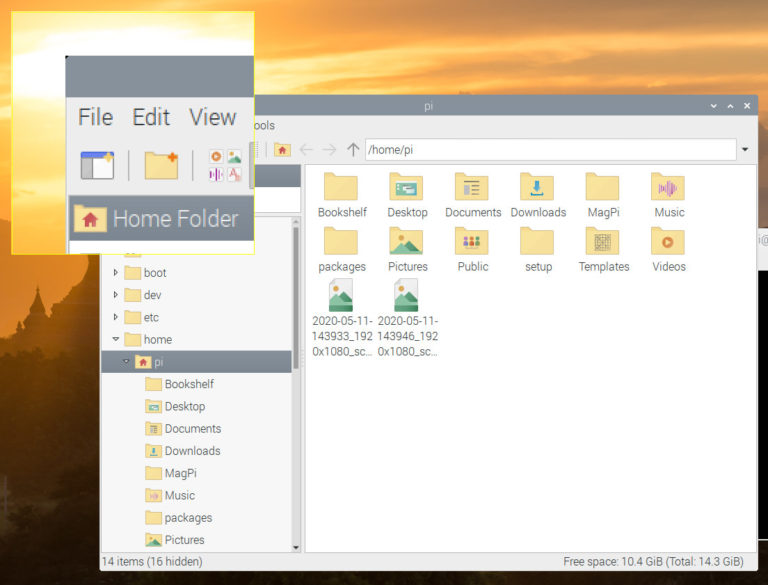 Last week, we reported a "new" Raspberry Pi 4 SBC with 8GB RAM launched last week, together with a beta version of "Raspbian" 64-bit needed to make full use of the extra RAM, although the 32-bit version can also address the full 8GB thanks to LPAE, but with a limitation of 3GB per process.
It turns out the launch of the new board, effectively killed Raspbian. But by name only, as the recommended Raspberry Pi operating system is now called Raspberry Pi OS with three 32-bit images namely Desktop with recommended apps such as Wolfgram and Mathematica, Desktop, and Lite for headless applications, as well as the Raspberry Pi OS 64-bit beta that's yet to be officially released, but can be downloaded from the forums and works on Raspberry Pi 3 and 4 boards.
»
Printer-friendly version

2283 reads

PDF version
More in Tux Machines
Release of Wine 5.12

The Wine development release 5.12 is now available.

What's new in this release (see below for details):
  - NTDLL converted to PE format.
  - Support for the WebSocket API.
  - Improved RawInput support.
  - Vulkan spec update.
  - Various bug fixes.


The Wine compatibility layer continues progressing, with the latest development release Wine 5.12 out now. What is Wine, apart from a tasty liquid that you should drink responsibly? It would be a bit weird if we were covering the world of fermented grapes—we are in fact talking about software. A quick reminder for the newer Linux user: it's a compatibility layer that allows the running of Windows-only applications and games on Linux and other operating systems. It's one of the driving forces behind Steam Play Proton.

Wine 5.12 is out for the US Holiday weekend testing. Wine 5.12 brings NTDLL now converted to PE format, support for the WebSocket API, improved RawInput support, updated Vulkan specification compliance, and around 48 known bug fixes. The bug fixes for this bi-weekly release help out software ranging from Battle.net to Adobe Photoshop to multiple games.

today's howtos

Fedora Project and IBM/Red Hat

Linux Plumbers Conference Not Sold Out and Annual X.Org / Wayland / Mesa Conference Going Virtual

We're really sorry, but apparently the Cvent registration site we use has suffered a bug which is causing it to mark the conference as "Sold Out" and, unfortunately, since today is the beginning of the American Independence day weekend, we can't get anyone to fix it until Monday. However, rest assured there are plenty of places still available, so if you can wait until Monday, you should be able to register for the conference as soon as the site is fixed.

XDC 20 was set to take place this September in Poland but is now moving to an online event as a result of the ongoing coronavirus / COVID-19 pandemic.  The X.Org Foundation has decided to make XDC 2020 a virtual conference due to uncertainty over the COVID-19 situation come September in Europe. This will be the first time the annual X.Org Developers' Conference has been an entirely online event.  The announcement was made today as well as extending the call for presentations by an additional two weeks.