Linux Powered Industrial IoT Gateway Offers WiFi 6, Bluetooth 5.1, 4G LTE Connectivity
Submitted by Rianne Schestowitz on Thursday 4th of June 2020 11:25:13 AM
Filed under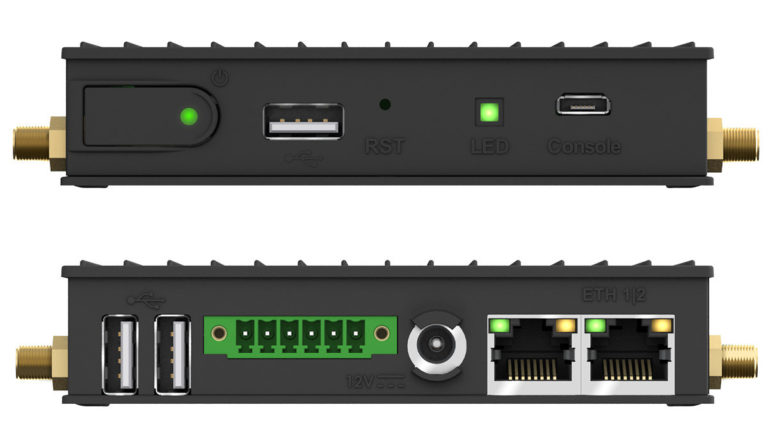 Compulab IOT-GATE-IMX8 is a Debian Linux powered fanless Industrial IoT gateway powered by NXP i.MX 8M Mini processor and specially designed for industrial control and monitoring with optional support for WiFI 6 (802.11ax), Bluetooth 5.1, 4G LTE, and GNSS connectivity.
The gateway is equipped with up to 4GB RAM and 128GB eMMC flash, takes variable DC input from 8V to 36V, and operates in a wide temperature range of -40C to 80°C with the company providing a 5-year warranty and 15-year availability.
»
Printer-friendly version

2663 reads

PDF version
More in Tux Machines
today's howtos

Linus Torvalds: "I Hope AVX512 Dies A Painful Death"

Linux creator Linus Torvalds had some choice words today on Advanced Vector Extensions 512 (AVX-512) found on select Intel processors. In a mailing list discussion stemming from the Phoronix article this week on the compiler instructions Intel is enabling for Alder Lake (and Sapphire Rapids), Linus Torvalds chimed in. The Alder Lake instructions being flipped on in GCC right now make no mention of AVX-512 but only AVX2 and others, likely due to Intel pursuing the subset supported by both the small and large cores in this new hybrid design being pursued. Also: The Linux Team Approves New Neutral Terminology background on AVX-512

Top 5 Open Source Video Conferencing Tools for Remote Working and Online Meetings

Working remote and looking for an open source video conferencing solution for hosting online meeting? Here are some of the best tools you can use.

How to Enable, Disable Keyboard, Mouse and Touch Devices via Terminal

You can do various quick configuration changes such as to enable, disable devices using Xinput via Terminal in Linux in general. Here's how.